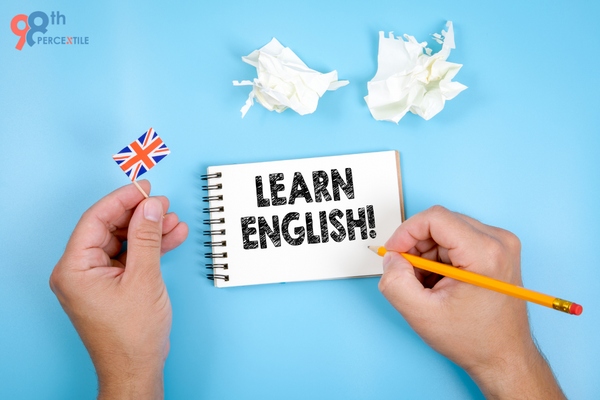 English is the most universal language. It is a language used mostly worldwide by people to communicate and hence is really useful in our community and society. It also helps us to communicate with people from other countries. It is also the primary language of the press. Most newspapers and books are written in English. The websites that we access through the internet mostly use English to communicate their part. You must understand English well if you are involved in travel and business. It will be easier for you to communicate while travelling around the globe for business meetings or recreation as English is the international language. It is very to identify how profoundly important English is around the globe. The majority of international companies conduct meetings or other communications in English. Most Universities offer English courses, which is the most common language used by tourists and travelers around the globe. Government organizations, schools, offices, big companies etc., all usually and preferably hire professionals who have good communication skills and fluency in English.
Hence, English is unarguably one of the most important subjects that a student must excel in to master the entire curriculum and to promote excellence in his or her career. English subject deals with reading, writing, and communicating and therefore is helpful for a student to build a strong base to understand and learn other subjects as well.
Most people have the most common misconception regarding our academics; whether as students or parents, that once a student is promoted to the next grade, it automatically means and guarantees that the student has fully mastered all the topics covered in the previous grades. This is just not always the case. Even if a child has been promoted to the next grade with good overall proficiency, they might have skill gaps that need to be fixed from their previous grades. To actually master the English subject, it is not enough for the students to just excel in their present grade. They must have 100% proficiency in all the topics of English subject that they have covered and learned in their previous grades. There is always a scope for improvement in the previous grades. The skill gaps that students might have in their previous grades are also why they cannot excel in their present grades. If not closed at the right time, the previous grades' skill gaps can become a huge obstacle in a student's learning journey.
The question arises of how a student or parent can identify the previous grades' skill gaps. How can they know about the skill gap topics or lessons from the previous grades?
Take this Free Placement Test in Language and Reading on an award-winning platform to identify the skill gaps from the previous grades in English.
Benefits of taking this English Placement Test:
In times like these, this placement test is the need of the hour. The requisite and unpredictable onset of the lockdown in 2020 has caused huge learning gaps in the student's educational journey. With this placement test, you can identify your child's proficiency in all grade levels. It will also help to be aware of the skill gaps that your child might have in their previous grades; hence, you will be able to plan accordingly to close them.

The placement test has questions from grade K. This will ensure that you can know your child's proficiency and identify their skill gaps from the very basic level. This ensures that the child works on closing all the previous grade gaps leaving no gap unfixed.

Taking the placement test helps you not just become aware of the grade level skill gaps but also helps you identify the areas or topics your child needs to work on to close the gaps of a particular grade. It helps you to develop a plan of action to help your child to start working and learning the skill gap lesson topics.

In this competitive era, the students with zero skill gaps in the previous grades and 100% conceptual clarity in their present grade will always be able to perform better than other students. Taking the placement tests and closing the skill gaps will help your child outperform his or her educational and career journey.

By closing the skill gaps in their previous grades, a student will always be able to perform much better in their present grade. When a child has 100% proficiency in his or her previous grade's topics, he or she will be able to achieve conceptual clarity in the topics from the present grade.
Although students get promoted to the next grade level irrespective of the skill gaps, they may hinder them from achieving the requisite clarity in the concepts of their present and future grades. Therefore, it is necessary to close these skill gaps at the right time before it's too late.
Register yourself for a free 98thPercentile's Language and Reading placement test to identify the skill gaps your child might have in English.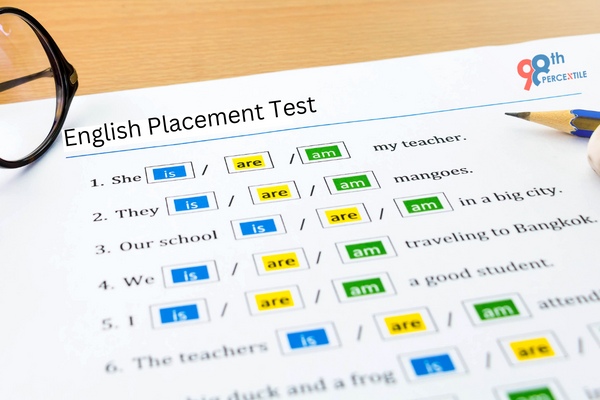 98thPercentile provides online, live English classes in the comfort of your home. At 98thPercentile, our highly acclaimed teachers, while helping students to learn topics from their present grades, also help students to close their previous grades' skill gaps identified by taking the placement test.
98thPercentile's English curriculum, which centres around the common core state standards, is formulated to guarantee your child's grade acceleration within 6 months. Yes, you read that right. Your child will be promoted to the next grade level after completing the curriculum and fixing previous grades' skill gaps in 6 months.
Take the FREE language and reading placement test and become aware of your child's actual grade level proficiency.
Book FREE TRIAL CLASSES at 98thPercentile to know more about the ELA program and how it will benefit the progress of your child.