The STAAR Test is essential for measuring a student's progress in their learning journey. We must first build the foundations of the STAAR reading exam before we can study techniques to ace it. Let's first clarify what a STAAR Test is.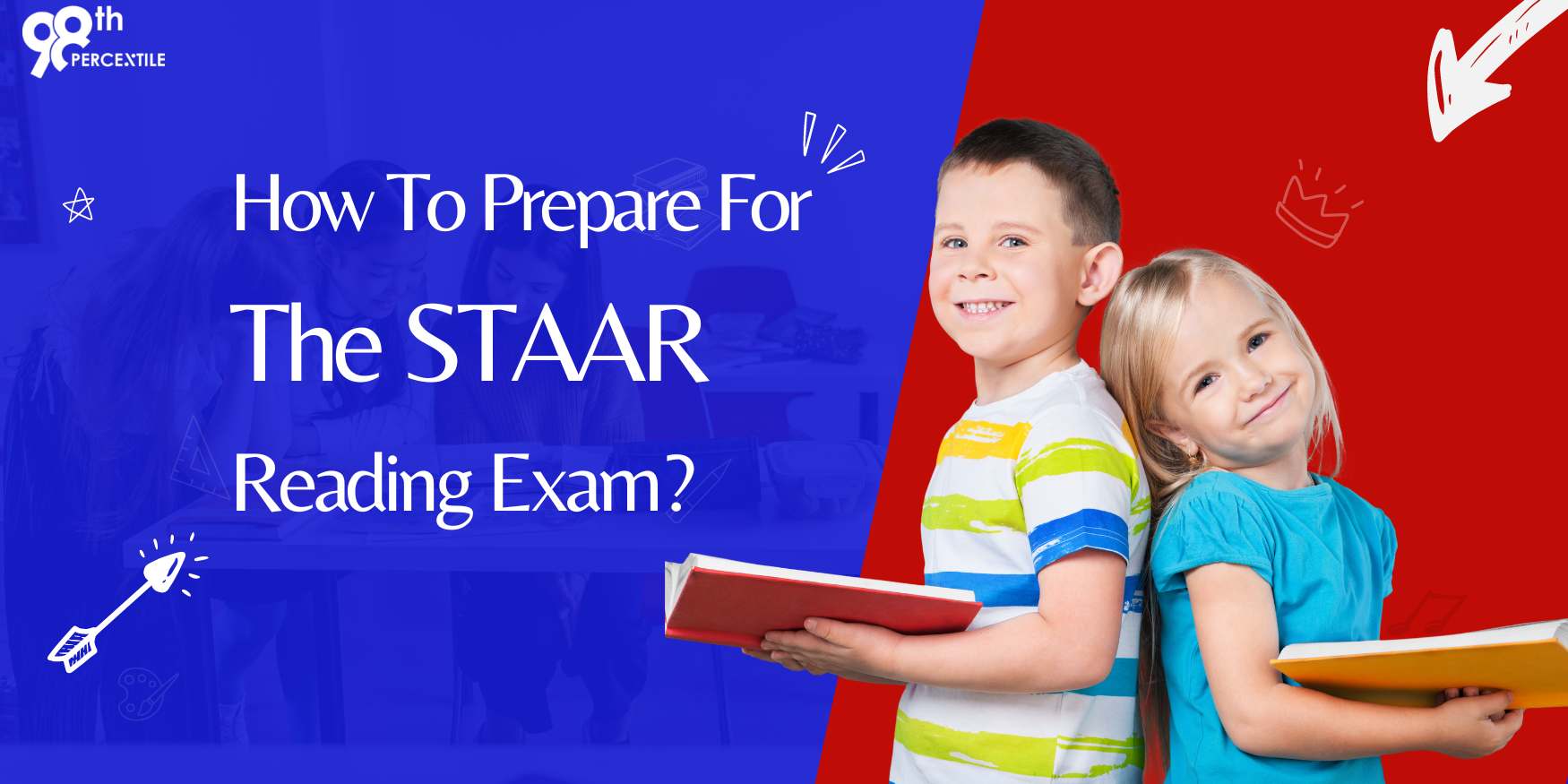 What is the STAAR test?
In the spring of 2012, the State of Texas Assessment of Academic Readiness (STAAR) test program was introduced. The STAAR test aims to gauge students' understanding and ability to apply their TEKS-required skills and knowledge (Texas Essential Knowledge and Skills, the Texas curriculum standard). The TEKS learning requirements for each subject and grade being accessible are aligned with every question tested in STAAR.
Reading is only one of the STAAR English test's components. The other two are composition and writing. However, reading, one of the most critical components, requires greater focus.
Let us check what you need to study to prepare for the STAAR Reading test.
To be prepared for the STAAR Reading test, students must acquire specific STAAR reading skills.
Don't worry; we'll also show you how to develop daily STAAR reading techniques without dulling them. Additionally, we'll recommend resources that will assist you in getting your children ready for the STAAR Reading test.
Strategies for reading comprehension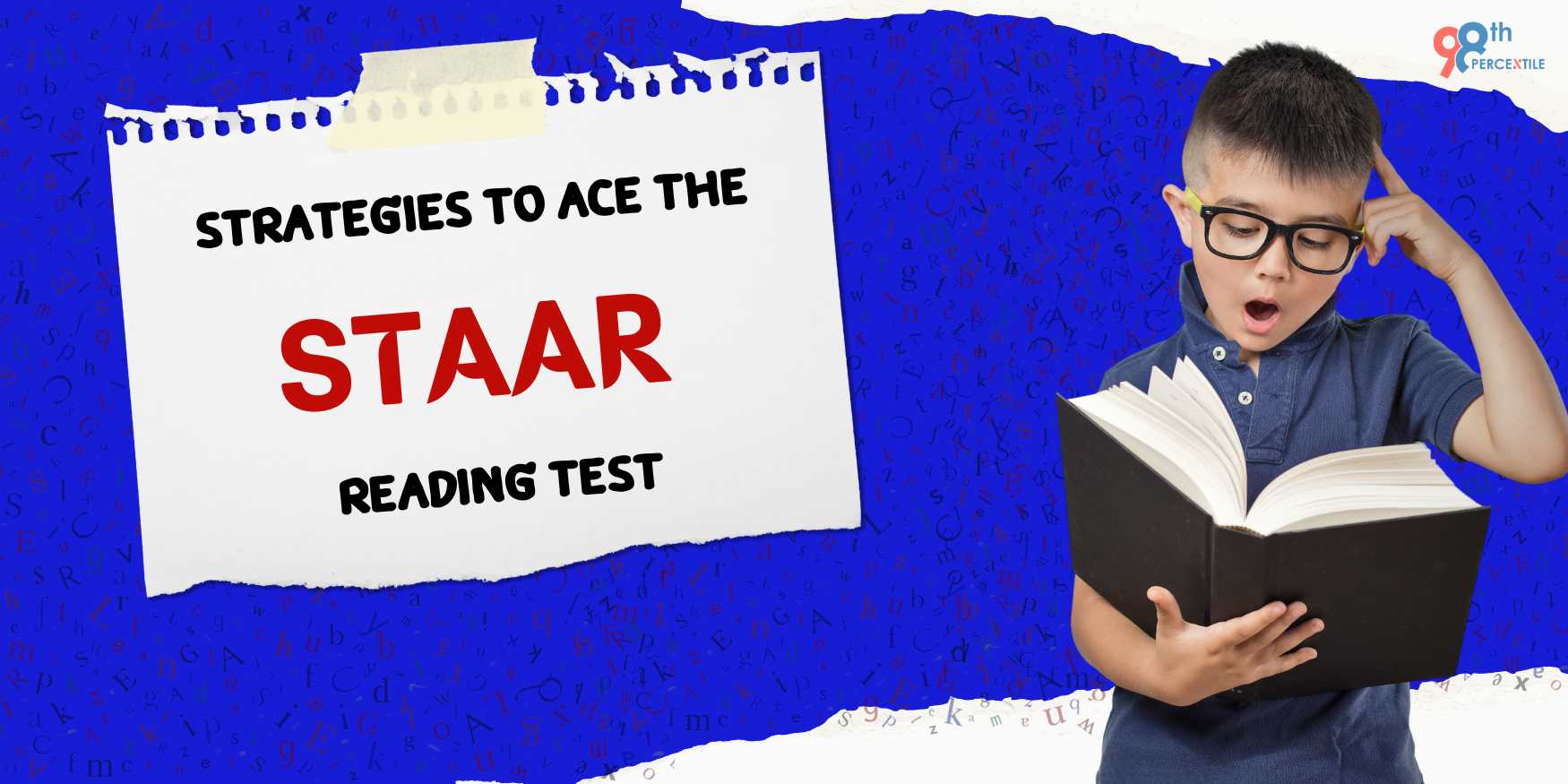 Should you spend your entire day reading passages? Not really.

However, any classroom reading can incorporate STAAR stemmed questions. This includes reading aloud, independent reading, guided reading, and even reading for science or social studies.
You could regularly read novels aloud, for example. Ask yourself STAAR-related questions like these after each chapter.
What quality best characterizes the main character? Or "What was the character's most plausible motive for doing that?"
Additionally, incorporating previously taught reading techniques into a reading notebook is effective. Students can then use the reading abilities they have acquired over the year.
Revision and Editing Techniques
The STAAR reading test now includes questions about revision and editing. The majority of students have never encountered problems of this nature. Thus they must practice.
It would help if you got ready to answer questions that have been revised and edited.
Students must first understand grammar rules. The questions for revising and editing will then test your knowledge of these grammar principles.
It's crucial to revise and alter question stems each day and conduct a brief review of grammar principles.
Short Answers
Since students write daily, there is no need to practice short answer questions. Wrong!
The students must consistently practice short answer questions regarding their reading subjects.
Children must also be able to support their claims with evidence from their reading.
Asking a question following each reading to yourself is a simple technique to help children prepare for the STAAR Reading short answer questions.
They can get a piece of paper and respond to the question. Students will first require a lot of modeling on how to respond to the question and use examples from the passage to support their claims.
Computer expertise
The STAAR Reading Test will be offered online, so students should get practice there.
Fortunately, the TEA website offers to practice exams.
Students will have access to online resources and the chance to practice using the embedded dictionary.

They will be ready to take an online test, thanks to this.
Tips for taking tests
Students from the third to eighth grades must be specifically taught test-taking strategies. When students need to use the restroom, need scratch paper, run into a technological problem, turn in their test, etc., they must know what to do.

Students must most crucially keep track of their time. A challenging question should be flagged so that the student can return to it later.
Resources and Tools to Prepare:
STAAR Test Published Questions
Small portions of the test questions made available from the STAAR test banks are known as sample questions. These test questions may have already been given.
A test form is a collection of publicly available test questions that have been administered collectively to Texas students in accordance with the STAAR test blueprints.
A Checklist for Parents
Your objective as a parent is to support your child's success in life. You may help them succeed in school and on the STAAR test by doing the following:
Examine some STAAR sample content.
Before the test date, browse over sample test questions and test forms to get a sense of what your child can anticipate.
Utilize an online practice test to prepare at home.
Please have your child take a practice exam to familiarize them with the tools and settings of the online testing environment.
And most significantly- Don't worry; try your best.
The ideal test-day preparation is to assist your child in unwinding, getting a good night's sleep, and eating nutritious foods.

Prepare to succeed on the STAAR Reading Exam. We have faith in your potential.

In order to practice for the STAAR Reading test, consider taking a live online STAAR Reading test - STAAR Kahoot, conducted by 98thPercentile - an ed-tech platform that provides live online classes for English, Math, Public Speaking, and Coding.