You should take the SAT in 6th grade if you want to familiarize yourself with the test and take part in any of the several programs for gifted and talented youth. Students who take the SAT early will become familiar with the test's content.

To add more, anyone can take the SAT. But the rules are a little different if you are:
12 years old or younger
In 8th grade or lower, regardless of your age
Keep reading to find out which rules to follow:
When to take the SAT in the spring
You have 3 options in the spring: March, May, or June. There's not a huge difference between the months, but we recommend taking the SAT in the month of May. That way, you have just a little more time to study than you would have if taking it in March; and you're not in a situation of having your SAT prep interfere with studying for school finals, which may be close to the June date.
When to take the SAT in the fall
This one is a bit easier to answer. Are you going to apply to any school early action or early decision? We really recommend doing that if you can—it is much better than applying later because your interest in the school is more obvious, as is your initiative and drive.
If you are going to apply early action/decision, then you pretty much have to take the SAT in October. That's the latest you'll be able to get in a test to include in applications for a lot of schools/universities, and clearly you don't want to limit your options because you didn't get yourself in gear early enough.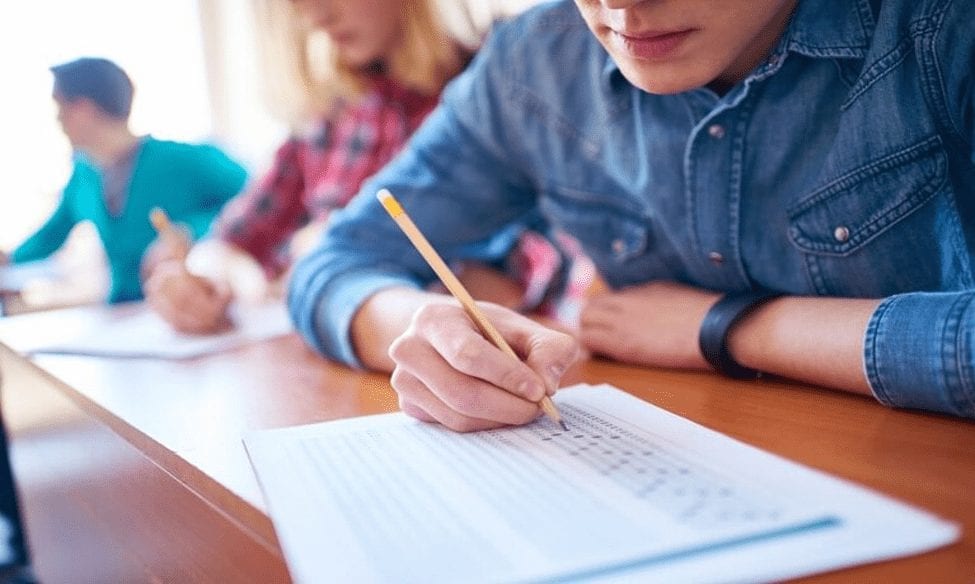 How to Register for the SAT?
If you're 12 years old or younger, you can only register by mail because of Internet privacy laws.
If you're 13 or older, you can create a free College Board account and register online.
If you're in the 8th grade or below you should not include a photo with your registration. However, you will need to have an acceptable photo ID to be admitted to the test center. There are also special rules about scores for eighth graders and below.
Advantages of Taking the SAT Early
One of the most frequently touted benefits of taking the SAT in 6th grade is that some prestigious colleges (notably Cornell, Duke, and Johns Hopkins) offer summer programs to students who perform remarkably. And attending one of these enrichment programs from prestigious colleges gives kids an advantage when applying to selective colleges/universities later.
Another frequently cited reason to take the test early is that it gives students practice with a long, challenging test. Proponents say that 6th graders who take the test will be less intimidated later on when the scores actually count (colleges don't accept 6th grade scores). By becoming familiar with the test's structure and content, students can develop strategies to help them ace the SAT when they're ready to apply to colleges/universities.
SAT scores for 8th graders and below:
If you take the SAT in the 8th grade or below, your scores are removed from your file at the end of the academic year you tested.
However, if you want your scores to be part of your permanent record, you must let College Board (creator of the SAT) know before August of the year you tested. Do not forget to include the following with your request:
Full identification information
Registration number
Test date
You can also mail your request to:
The College Board SAT Program
Attention: Talent Search Scores
P. O. Box 025505, Miami, FL 33102
The Takeaways:
The SAT is said to be a predictor of college success, but taking the SAT in 6th grade may simply indicate a student's level of knowledge and maturity. So, what are you waiting for? Book a free SAT trial class for your kid now!