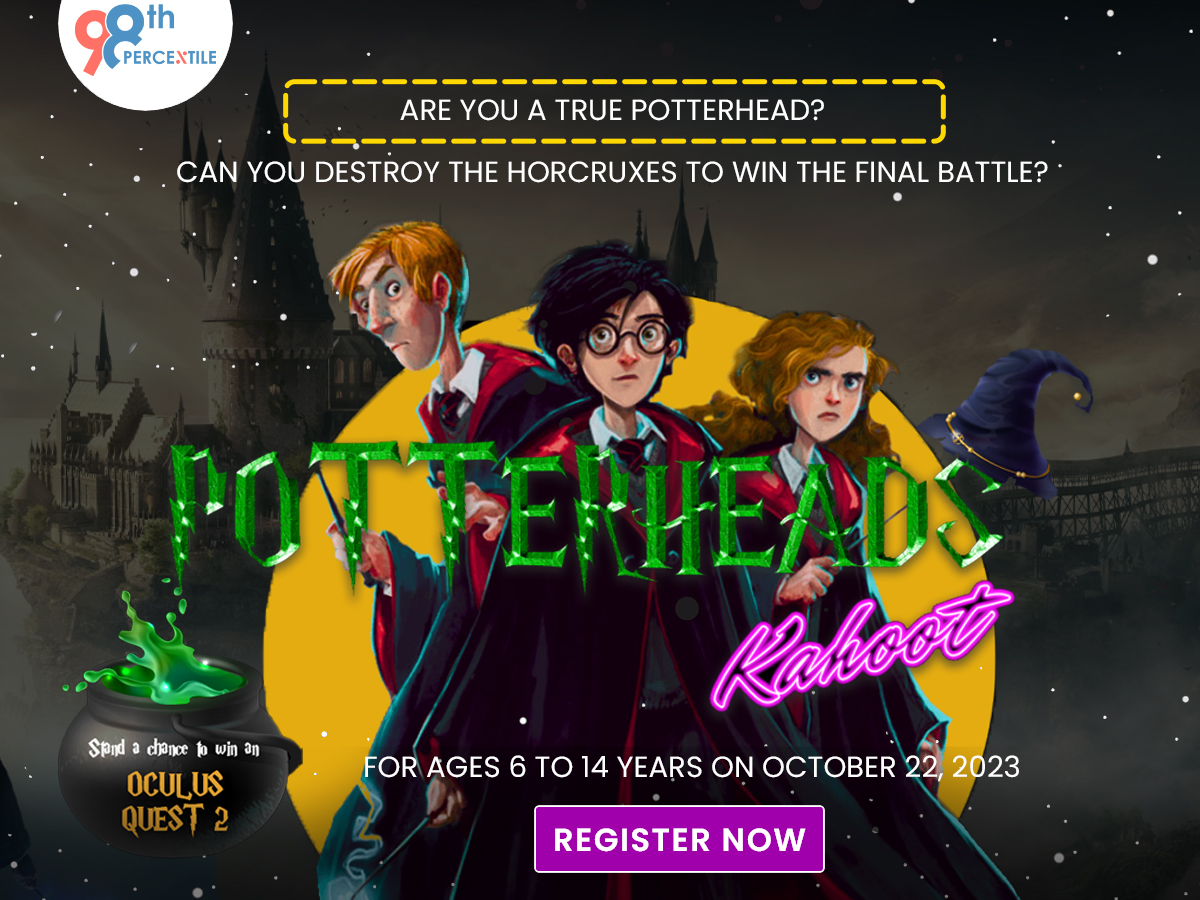 The Harry Potter book series is the definition of a classic. It has been read by millions over the years, and it's still popular among both children and adults. One could argue that these books are so famous because they teach us important lessons that we can apply to our own lives, thus making them great reading texts. Here are five such lessons:
Table of Contents
- 5 lessons to learn from the Harry Potter book series
Stay steadfast in your ideals

Friendship conquers all

There is power in knowledge

It is okay to ask for help

Face your fears
- 98thPercentile's Potterheads Kahoot
- Conclusion
Five lessons to learn from the Harry Potter book series
Stay steadfast in your ideals


If you have read the Harry Potter series, you will know that Harry is a young wizard who must figure out his life. He has many friends and enemies, some who support him and others who want him dead. In this book, one of his teachers tells him that if he wants something in life, then it should be done with all his heart, no matter what anyone else thinks of it. If they do not agree with your ideals or beliefs, then they should not be there around you because they will influence your decisions in ways that may not be right for everyone else's goals or desires. Our past shapes us as people and builds character. But it does not have to shape the course of our lives. While it can be said that all the series' characters in the Harry Potter Saga are prime examples of this, the most obvious of all is Harry, who lost both his mother and father when he was merely a baby and, as a result, had to live with his British uncle, aunt, and cousin. Yet, things fell in place for him when Hagrid came to take him to Hogwarts. And the rest is a magical history.



Friendship conquerors all




As we grow old, we find that friendship is more important than ever before. It can be tough to make friends at school or work, and many people do not know how to build friendships in their lives. But when you have good friends, they will always be there for you when you need them the most. They will support your goals, help with problems, and give advice on how to improve yourself as a person and be the best version of yourself ever.



Having friends means that no matter what happens in life (good or bad), there are people who care enough to stand by us through thick and thin. Friendships are not just based around fun activities but also allow us time together where both parties learn from each other's skill sets while growing together as individuals!

Harry finds this comfort when he meets Ron & Hermione. The lonely orphan boy found the family in his counterparts that he ever so longed for. Together the trio set on numerous adventures and defeated several dark villains. In "Harry Potter the Philosopher's Stone", Ron and Hermione went over and beyond to help Harry destroy the Horcrux as they played the game of chess.



There is power in knowledge

.




Indeed there is power in the knowledge! One can see how Hermione helped the duo learn and study before exams and helped them with spells and enchantments before competitions. The time when Hermione helped Harry go back in time to find the questions to the answers that he was looking for.



It is commonly believed that reading the "Harry Potter" books can help a child improve their grammatical skills and vocabulary. Since the book has been written in English, it can be viewed as a chest of knowledge as well as vocabulary. The Harry Potter reading level is also set where it is equally engaging for all age groups. Any child who puts their mind to reading the book series is going to be in for a ride. This is because the Harry Potter series is written in English, and is, therefore, a great resource for practicing reading skills. In addition, the plot and characters of the Harry Potter series are very engaging, which makes reading books more enjoyable. So, if you are looking for a way to improve your English reading skills, start reading the Harry Potter series!



It is okay to ask for help

.


Independence is a way of life inspired by many but achieved by some. Yet, this independence does not have to come at the cost of losing the ones that care for you. The relationship between Harry Potter and Draco Malfoy has been subdued and addressed in the books. Harry could not ask for his parent's guidance because he had none and Draco was methodically denied any parental comfort by his father. At times it may feel like your parents will not understand what you are going through, but remember that they always want what is best for you. Give them a chance to help, and you might be surprised at the wonders.



Face your fears




Life cannot and will not always be a bed of roses. Sometimes you must venture into the forbidden forest to find a gigantic spider or even a death eater. But what matters is that during those trying and taxing moments, it is absolutely important to not be scared and face the troubles at large. For the Hogwarts alumni, it was lord Voldemort and the death eaters but for you, it could be your academic curriculum. Here we come through the many reasons why reading Harry Potter can help improve your English reading skills:

J.K. Rowling is a master of language. She weaves her words together in a way that is both lyrical and engaging, pulling readers into the story.

The Harry Potter series is so popular that it has been translated into dozens of languages. This means that there is a wide variety of versions and editions available, so you can find one that best suits your level of English.

The Harry Potter series is full of idiomatic expressions, common phrases, and vocabulary words that are used in everyday English.




Thereby helping you master reading skills. Harry probably would not have made it out alive of Hogwarts if he had not faced his fears time and again. Facing your fears is an excellent way of overcoming them.
Convinced by the extravagant aspects of the Harry Potter series yet? 98thperentile has just another excuse for you to read the books!
Introducing Potterheads Kahoot! A unique reading test contest for all the Harry Potter fans to participate in and read through as a Halloween book.Click here to register for free today - Potterheads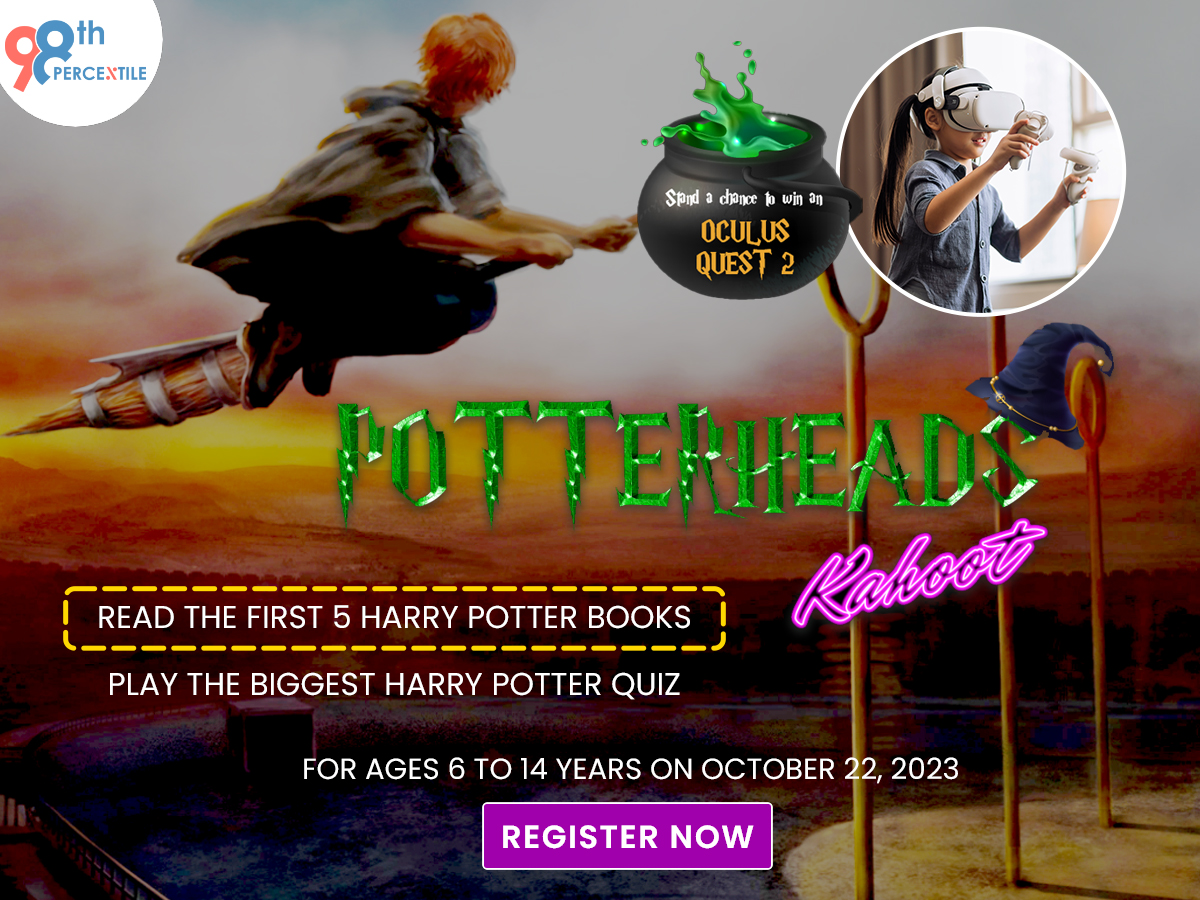 All you got to do is read texts and practice. You could get your hands on the physical books or read the Harry Potter series online.
The participants will be tested based on the books on October 22, 2023. One lucky winner can take home a magical Oculus Quest 2. Put on your Halloween costumes and start reading.
98thPercentile is an e-learning platform that provides differentiated online programs in subjects like Math, English, Coding, and Public Speaking for learners, in grades K through 12. The programs help children's educational growth. Our curriculum is designed around the American CCSS (Common Core State Standard) pattern and is thereby up-to-date. It challenges students each week by incorporating advanced concepts and abilities. Browse through www.98thpercentile.com to book a two weeks free trial today!


Conclusion


You are strong, and you've got what it takes to succeed in life. Harry had the help of his friends, his peers, and his teachers, and so do you. The sky is the limit if you put your mind to it.