Summers are one of the bestowed times where we can enjoy our qualitative time with our family and friends. Planning a trip, backyard camping, movie night at home, going on minimalist picnics to the parks and many other plans would be revolving around in the minds of each and every one of you.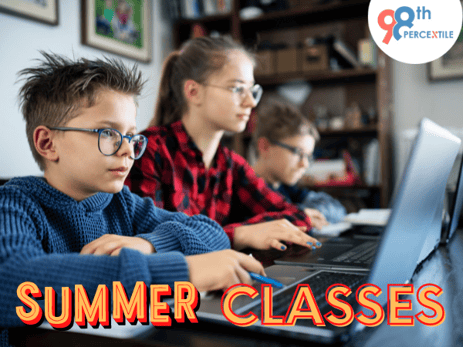 Steve Jobs once said, "Learn Continually, there is always 'one more thing' to learn." Learning something new does not require a particular time. Gaining a new skill, practically applying it in your daily lives is another approach to being diligent during the break.
So, How about going on an educational trip with no strings attached by taking a ride through some fun learning activities, summer classes in Math & ELA, communication and coding workshops and many other activities. All of that without even spending a single dollar!
Take a diary and give a head start to the things you feel that your child needs to work on more often. Make the best use of summers and get a head start on a successful academic year with 98thPercentile's Advanced Booking where we are providing your child with classes at no cost and learning with real life experiences.
WHY YOU SHOULD REGISTER FOR ADVANCED BOOKING CLASSES WITH 98thPERCENTILE?
We, as an online and after school platform for accelerating your child's curriculum, are providing programs like Math, English, Coding, and Public Speaking to enrich the overall development of your child.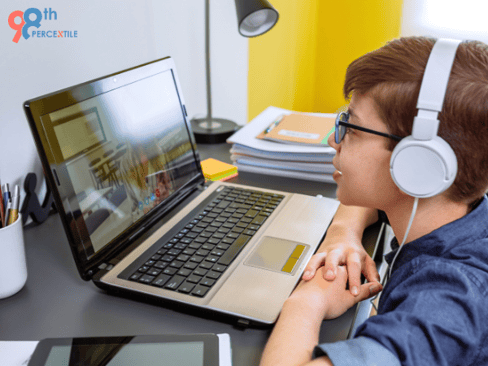 Now, we are coming your way to knock the door of knowledge and make your summers fun learning with enhancing new skills. A question would be residing in your minds that why you should register, right?
Here are the reasons to look into for a successful year of your child:
Apply now and start your classes in June:


One of the benefits of registering your child with us is that you can

book your seat now, give your school exams in peace and enjoy your classes during the summer break

i.e., in the month of June while learning new skills


Enroll in any of our programs:


As we provide accelerated programs in Math, English, Public Speaking and Coding with up to

4 weeks' free trial

for grades K-12. You can book your free classes right now without having to worry about your exams.


Develop communication skills & logical reasoning:


Other than just academic classes, we will also be providing, public speaking workshops, coding programs, that can help your child gain more skills about facing an audience of four or maximum.




No Credit Card Required:
The classes will be at no cost and no booking additional fees required to be paid. Just a small registration to be done and the classes get started in the month of June. Date and time flexibility will be provided as per the convenience.


Small Batch Size:
The size of the class is up to four students and a personalized attention is provided to each and every kid. Personalized counseling is also offered to parents for their kids. The ratio maintained in the class is 1:4 i.e., one teacher with a maximum of 4 students.


Accelerated Curriculum:


With enrolling your kid with us, he/she will get a benefit of accelerated curriculum and will get a grade ahead just in six months. Whether the program is Math, English, Coding or Public Speaking, the kid will get an advanced level of learning with some fun learning experiences.
So, make your learning, knowledgeable and practical with 98thPercentile's Advanced Booking. Make studies a recreational activity for your child by attending classes by one of the recognized online platforms, 98thPercentile. Just register and enjoy your summers with interactive sessions and classes for your child.
CONCLUSION:
Make the best use of the summers this year. Get something to learn by experiencing real life examples. Advance your kids' skill power and instead of making them play a game, make them learn to develop it on their own. Enjoy your holidays in a different approach by bringing some new things to learn and use them in your daily lives.