Every parent dreams of watching their children excel at school and graduate with flying colors. However, it is impossible to be sure if your child is receiving quality education or getting proper attention from the school teachers.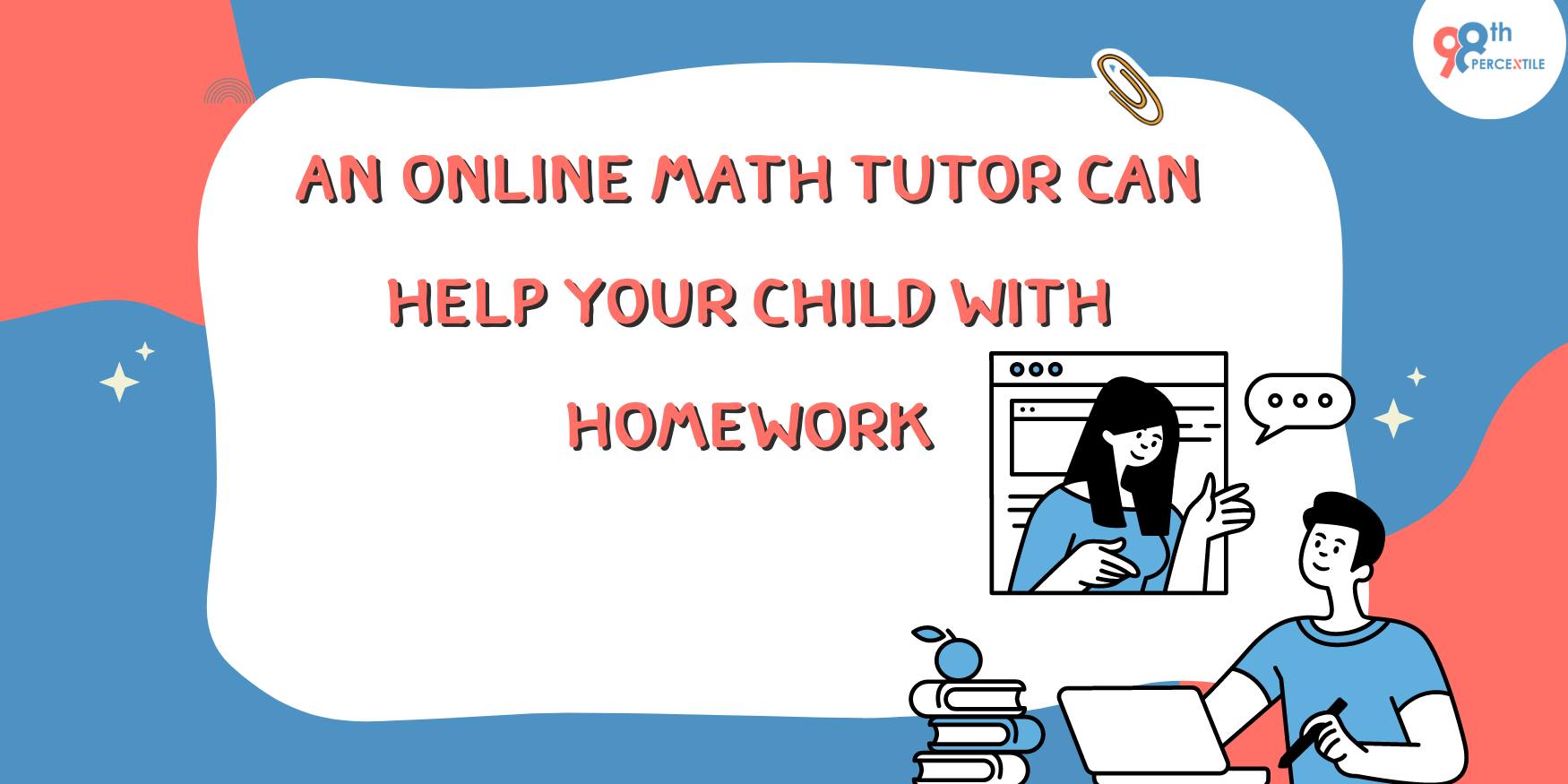 At home, parents are often busy with work and need help to assist their children after school. To have a solution, you may hire an expert for your child to assist in doing homework, getting good grades, improving class performance, etc. Some things, like homework, remain constant even though the world changes rapidly. Students cannot seem to escape it.
At 98thPercentile, we cater to this situation by offering private academic assistance, where we have a team of experienced instructors with extensive knowledge of specified competence in a particular subject and a group of disciplines.
Our online math tutors at 98thPercentile devote specific hours each day of a week every month to pass on their knowledge of Math and skills to their students.
Let's elaborate on why have an online math tutor?
Students will learn best when their individual academic needs are met, and no other form of learning reveals results better than one-on-one instruction. At 98thPercentile, our teachers work tirelessly to provide the best possible education for students. In contrast, modern school systems make individualized instructions impossible.
In 98thPercentile, class sizes are small, having 4 students with an accelerated curriculum. We focus on preparing our students for standard school and entry-level college curricula. We focus on concept learning and assist and review homework assigned in school and on the platform.
School classrooms are overcrowded with students, and a handful can cope with such environments. Most students need to pay attention properly and eventually lose interest during lectures. Therefore, online tutoring is the best option for such students to get them on the same page.
Our online teachers at 98thPercentile use a proven approach known as Universal Design for Learning (UDL) which ensures that every student should be accurately treated in terms of learning and is taught the same things with the same dedication as in a batch. We aim that no student should be left behind.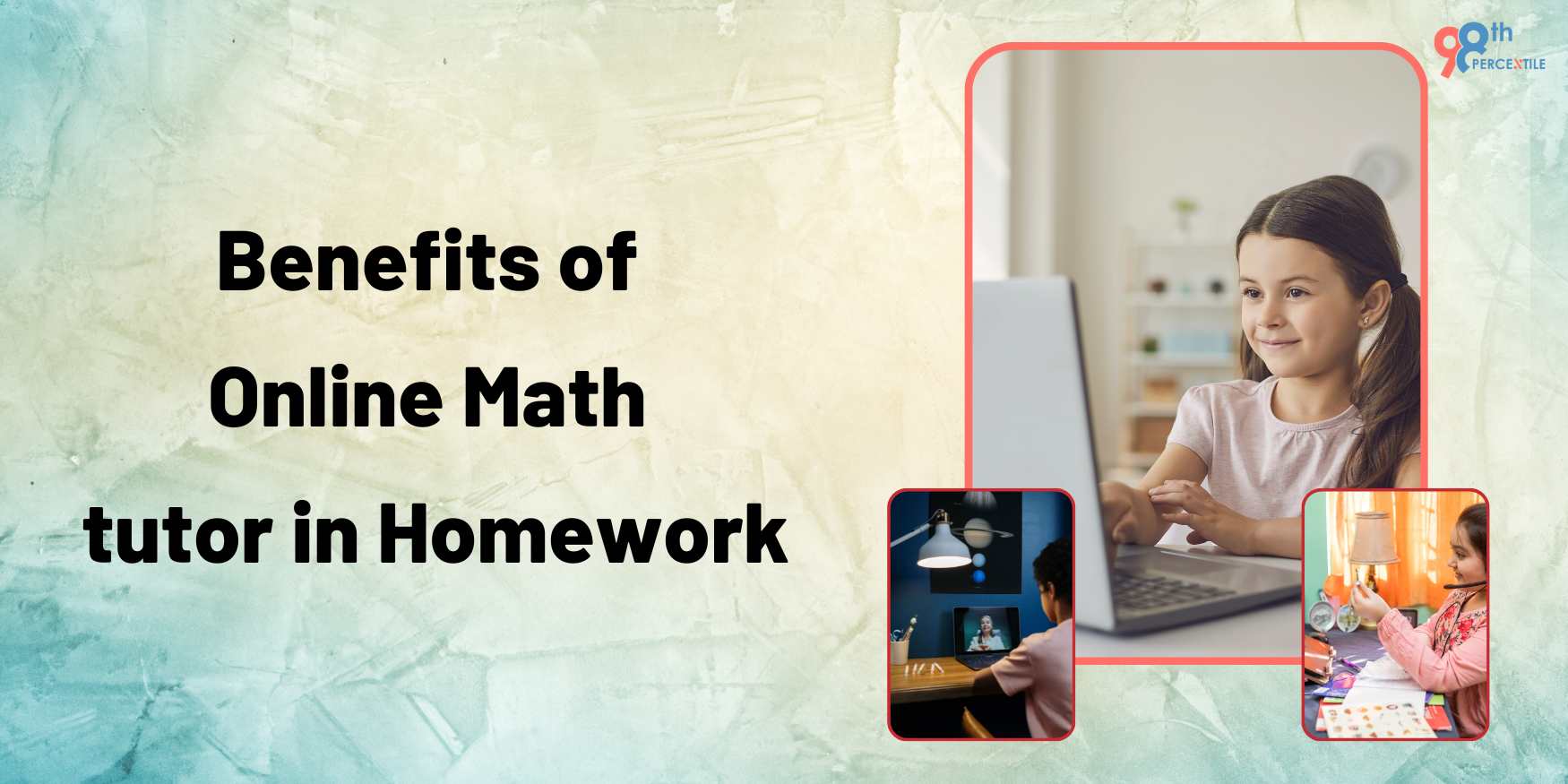 Students who get distracted between classroom teaching miss out on several essential things. This is where our excellent online tutots at 98thPercentile can help the students learn everything they have missed during their school lessons. Having one-on-one conversations helps students confidently ask questions and clear all their confusion regarding a specific topic.
Let's talk about the Importance of Homework.
Homework is a bane for most students. After continuous classes and almost spending half of the day at school, the last thing anyone wants is extra assignments. And by the time they reach home, their mental capacity has reached its limit.
But why should students have homework?
Homework helps a student understand topics better.
Develops Time Management Skills.
Homework is more than a daily assigned task that plays an essential part in developing time management skills among the students, pushing them to complete assignments within an allocated time and have time for recreation during the rest of their day. Once they learn to manage their time, the next step would be improving their problem-solving and analytical thinking skills in prioritizing tasks.
Acts as an Open Bridge of Communication, enabling students, teachers, and parents to know each other better. As parents, you can discover the progress and challenges of your child's learning.
Allows More Time to learn at their own pace, without distractions.
However, homework bounds students as they have to complete it on time. Thus, as it polishes their learning skills simultaneously distracts them from unproductive activities.
How Can 98thPercentile's Tutors Help with Homework online?
Online tutoring can ease your child's life as they can get instant assistance to complete their homework efficiently and understand lectures with independent attention.
One of the biggest challenges that students nowadays face is a teacher's attention in the classroom. But this is not the case with online tutors. Students get independent attention so that they can do their homework with ease.
Let's say your child is facing trouble solving math problems of linear functions; they will have the opportunity to ask the tutor in the online math class, discuss and clarify doubts till they can completely understand how to do so.
This is where a student often faces challenges as they feel comfortable asking their school teachers questions repeatedly. Moreover, teachers also get annoyed as they have many students.
We aim to make the child comfortable in class at 98thPercentile so that they do not hesitate to ask as many questions as they would like and can understand and finish their homework with proficiency.
Expertise: At 98thPercentile, we provide professionally skilled tutors to cater to students' needs at the highest levels. On the contrary, such tutors are a blessing as we teach students with logical reasoning and accessible real-life examples with different approaches.
Friendly Behavior: Friendly behavior is one of the primary reasons students feel comfortable completing their homework with their tutor. Friendly behavior makes the environment relaxed. As a result, students will take more interest in finishing their homework.
However, with the help of a tutor, one can get uninterrupted individual attention to ask anything without hesitation. Homework is essential because it enables children to acquire basic abilities useful for them throughout their school and professional lives. Students can efficiently finish their assignments, solve complex math problems, learn new mental math strategies, and much more with the help of online tutors. In short, we at 98thPercentile focus on the student's stress levels and decreasing them significantly by staying side-by-side through their schooling journey.