The human voice has always been an influential tool for change in history. Many great leaders, orators, and visionary thinkers have delivered speeches that have gone down history. But don't you think at the end of the day, it is just words and thoughts that make a great speech? Some talks have revitalized entire nations to make history, and some talks have spurred entire nations to do better and become stronger. Empowering only a small community of listeners is enough to bring about world-altering changes.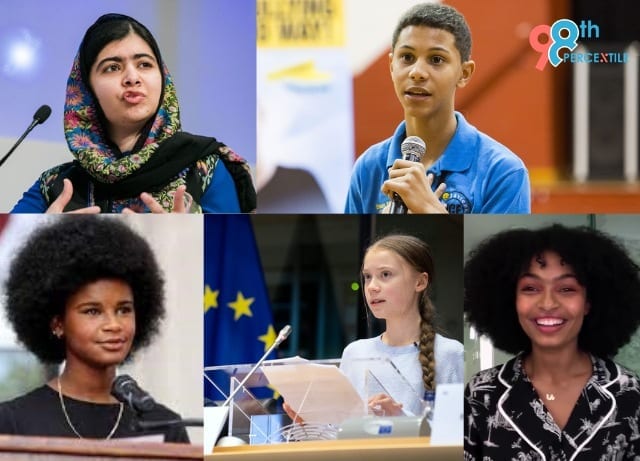 The most notable speeches highlighted here are those made by teenagers. These are inspirational speeches that reflect the power and capability of today's youth all over the world. These talks focus on how young people can become more interested in business and activism. These motivational speeches for youth are helpful to everyone to provide an open-minded viewpoint.
So, we set out to find some of those young activists and list them here for you to capture their power.
Motivational Speakers or Young Activists: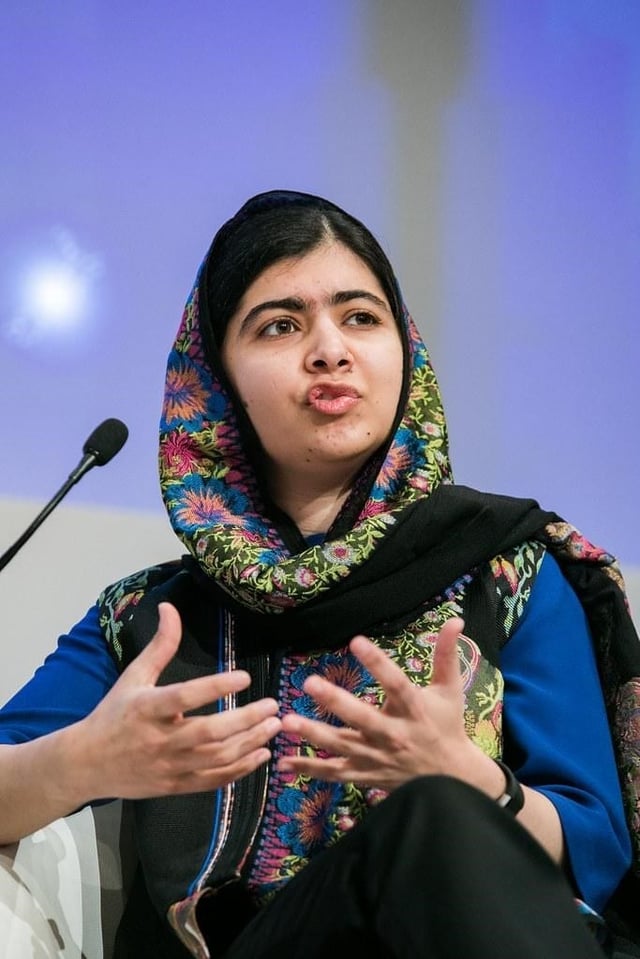 Malala Yousafzai​
Awarded with Nobel Prize laureate in history, after surviving a headshot by a Taliban gunman
She is the power of all the young motivational speakers listed here. When she was 11 she started communicating about her life in Pakistan under Taliban rule through an anonymous diary. She became a vocal advocate for a woman's right to education after surviving a headshot by a Taliban gunman while riding to school. Since then, she became a household name for her work towards education and also won a Nobel Prize laureate in history. She is one such icon who proves that how one person can make a difference to many.
To know more about the Malala story, you can read her book I am Malala.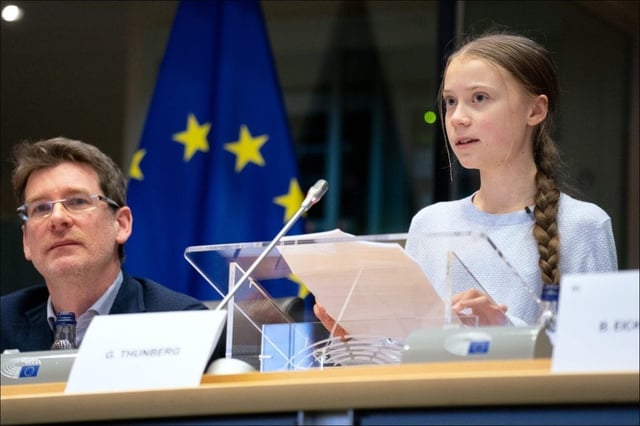 Greta Thunberg
A Nobel Peace Prize nominee in March 2019 for her work on climate change.
"Because our leaders are acting like teenagers, we will have to shoulder the burden that they should have taken long ago", she said at a United Nations climate change summit. This Swedish activist became the leading voice for climate change. She is an inspiration to those students who want to work towards reducing the effects of climate change. Her speech which she delivered at the 2019 UN Climate Action Summit, can be watched on YouTube, is an excellent example of how everyone, including students, can contribute to environmental protection. More than one million students proved their determination towards the environment by joining Greta Thunberg in protesting inaction on climate change by walking out of class.
She was named- Person of the year by Time Magazine for her work as a climate change activist and was also nominated for Nobel Peace Prize in March 2019.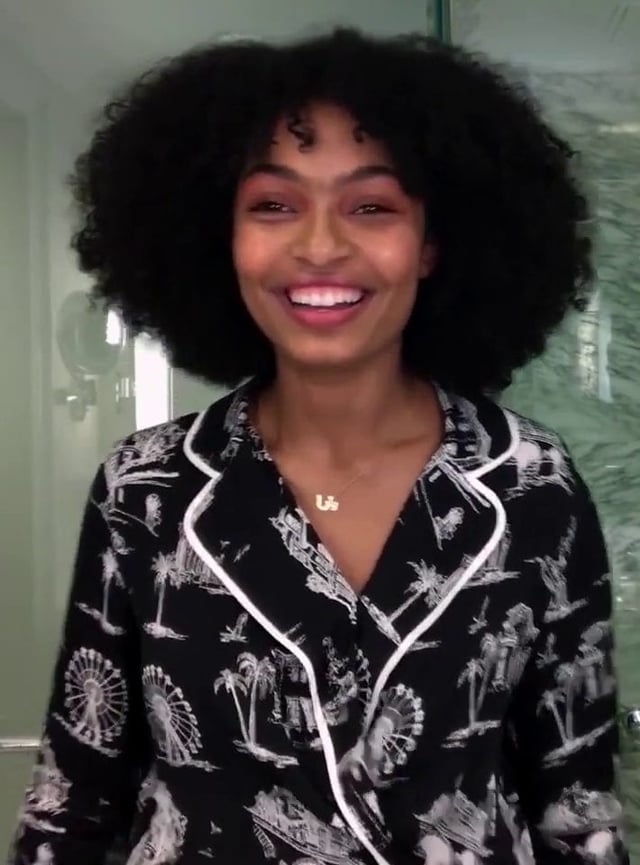 Yara Shahidi
An activist for feminism and self-empowerment. She is the founder of Yara's club
Shahidi rose to prominence as a young actress before establishing herself as an activist by tackling topics; such as diversity in Hollywood and female equality in education. In collaboration with The Young Women's Leadership School, she founded Yara's Club, which hosts digital hangouts for high school students to explore and confront social issues. She became the unofficial spokeswoman to bring about social change in education by ending poverty.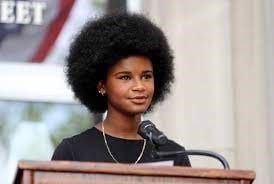 Marley Dias
Founder of the #1000blackgirlbooks campaign because she was tired of reading about white boys and dogs in every book.
Marley Dias is a woman of wisdom and courage. She was disappointed by reading about white boys and dogs in every book so, at the age of 11, she began collecting and donating 1,000 books to her peers featuring black female protagonists. And this led her to become the creator of the #1000blackgirlbooks initiative. Marley was able to donate over 9,000 books. She also spoke about her experience at the 2017 Forbes Women Summit, saying, "I'm attempting to build an atmosphere in which it's appropriate to include and visualize black girls, and to make black girls like me the central characters in our stories." To know more about her, you can read her book Marley Dias Gets It Done: And So Can You!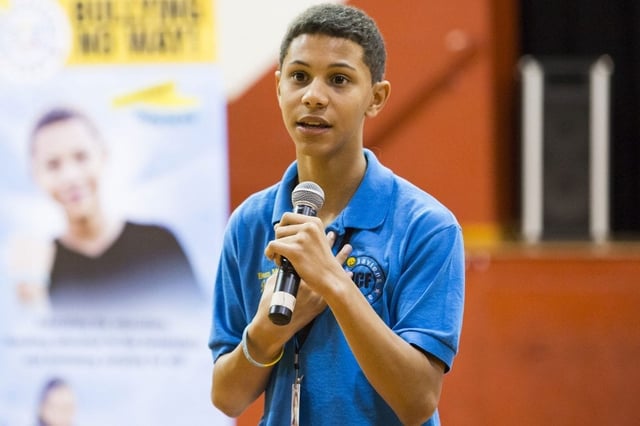 Jaylen Arnold
A founder, and creator of Jaylen's Challenge Foundation, a non-profit organization dedicated to preventing bullying.
He is the boldest of all the activists featured here. Jaylen's Challenge Foundation is his brainchild, which he formed after being bullied for having Tourette's Syndrome at the age of 8. He launched a website with the aid of a few adults to educate the public about his disabilities and the nature of bullying in schools and workplaces around the world. He set out to change the world, one person at a time by promoting acceptance of who we are through knowledge and education, with his motto "Bullying No Way!". He gave speeches and shared anti-bullying messages in schools all over the world.
At one point or another, every great speaker was a bad speaker. Nobody is born genius, If you have it in you and just like this teenager you want to inspire people around the world then look no further and join 98thPercentile's public speaking program. This is a rigorous public speaking program for students in grades 3 through 8, designed to help them overcome their fear of public speaking and develop the courage they need to become effective motivational speakers in and out of the classroom. Check out 98thPercentile's entire program and see how they're training students to face the complexities of public speaking with confidence.
SUMMARY
Public Speaking is one such skill that can help you win over the crowd in seconds. Young motivational speakers like Greta Thunberg and Malala Yousafzai changed the world with their strong attitude and speaking power. You can also change the world with the 98thPercentile Public Speaking program. A pocket guide to your transformation. Book your child's free trial class with us today!