(Don't Let These Dissuade You From Teaching Your Kids to Code)
"A skill or knowledge is never useless". We believe this statement is precise in the case of exposing myths for kids about coding. This is more like teaching swimming, cycling, cooking etc. to kids, as we present our kids with more and more unique skills, it will help them to be more self-confident and independent.
Also, in today's world, there are countless reasons why knowledge of computers is a crucial aspect of learning in schools. Yes, technology is everywhere, and it guides students to survive and attain success in any future career or business world they choose. So along with other academic subjects, if the kids gain acquaintance to computer coding, it will undoubtedly help them in their profession. The five myths about kids exposing to coding are as below: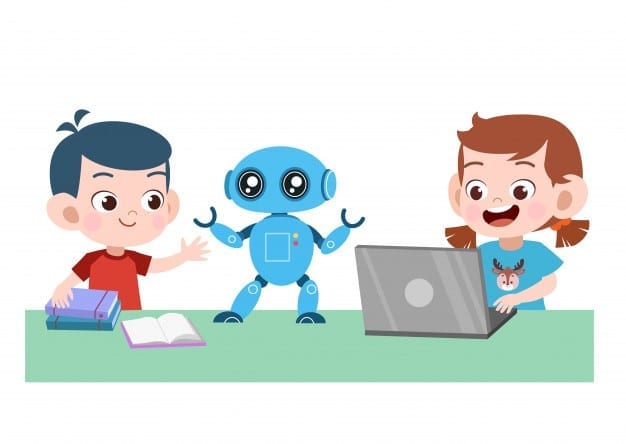 Age of the kids: Some parents think that in the age group of 4-10 years, kids are too young to understand coding. But this is not true. Parents will have to understand that coding is like any foreign language and that, for learning any language, sooner the better. So, this is the best age for the kids to understand new concepts, memorize new vocabulary, and relate notions and things. According to some researchers, benefits of coding include elevation of creative and critical skills, reasoning aptitude. Hence there is no harm for the kids if they are taught coding during childhood.
Coding is for kids with high IQ and should not be taught as a general training: Some people have made a picture of a software engineer in their minds. They perceive them as shy, introvert, less prone to outdoor activities etc. But this is not always true. So all the kids irrespective of their personality traits, be it a girl or boy should learn to code. Coding will enhance their communication skills, problem-solving capabilities. The kids will also learn the importance of coding - team and teamwork, hence seek to collaborate with others.
Only gifted kids can learn to code: This is one of the biggest myths for kids, not only in the case of coding but in other aspects of life. Proper guidance, learning and practice are the keys to master any skill or art. This applies in case of coding as well. Teachers and parents can guide kids with a gradual learning process. They can start with user-friendly games and can move on to more specific programs. Also, each child has a different learning pace. So teachers should monitor the performance of every child.

Coding lessons are tedious and expensive: People often perceive the programming work as monotonous, having no fun element involved in it. The foremost understanding you should possess is that this is not the case every time. It depends wholly on the teacher, how to deal with boredom. He/she can make lessons more interactive and can also enhance the degree of freedom in solving problems. This, in turn, will undoubtedly improve the interest of the kids. Also, some perceive coding as a costly affair. But there are certainly some cost-cutting ideas which can make it budget-friendly. The following points should be considered in mind while choosing a perfect tutor for your kid:

One should know the requirement of the kids. As, how much knowledge, one has to inject according to the age or understanding of the kids. Some kids tend to perform better at a young age and can absorb much. For these kids, you can rely on advanced coding websites or tutors.
Secondly, some free online courses are also helpful. Though offline tutors are very much reliable than online, online websites have the added advantage of learning at home without wasting the time of child in travel.
Lastly, some tailor-made courses can also prove cost-effective. Many parents think that these tailor-made plans may be expensive, but in reality, they add to the x-factor of a child, while he's learning to code. So plan accordingly.

Too much importance given to the language: Parents often get confused regarding the choice of coding language to be taught at the initial level of learning. This can lead to a condition of chaos among the parents as well as kids. So it is advisable to start with block coding language. Then gradually, as the kids get involved in different projects, they learn the basics of different methods. Once mastered, it becomes effortless for children to register the choice of their project and the technique required to execute it.
So to break all your myths and to guide your child in the right path of coding we would recommend 98thPercentile a comprehensive website that aims at teaching multiple subjects to children under one virtual roof without going out of their homes. The site eventually makes the students realize the benefits of learning to code and praise the value of it. With its splendid faculties and regular online interactive sessions, it aims at developing and nurturing the minds of students. So, what are you waiting for? Book a free coding class for your kid now!