In recent years, the availability of online education has expanded rapidly, offering students the flexibility and convenience to pursue their academic goals. Learning math online provides accessibility, flexibility, personalized learning, and interactive resources and empowers individuals to develop their mathematical skills at their own pace and convenience. This holds true for math courses as well, with numerous online platforms and institutions now providing opportunities to earn college credit in mathematics.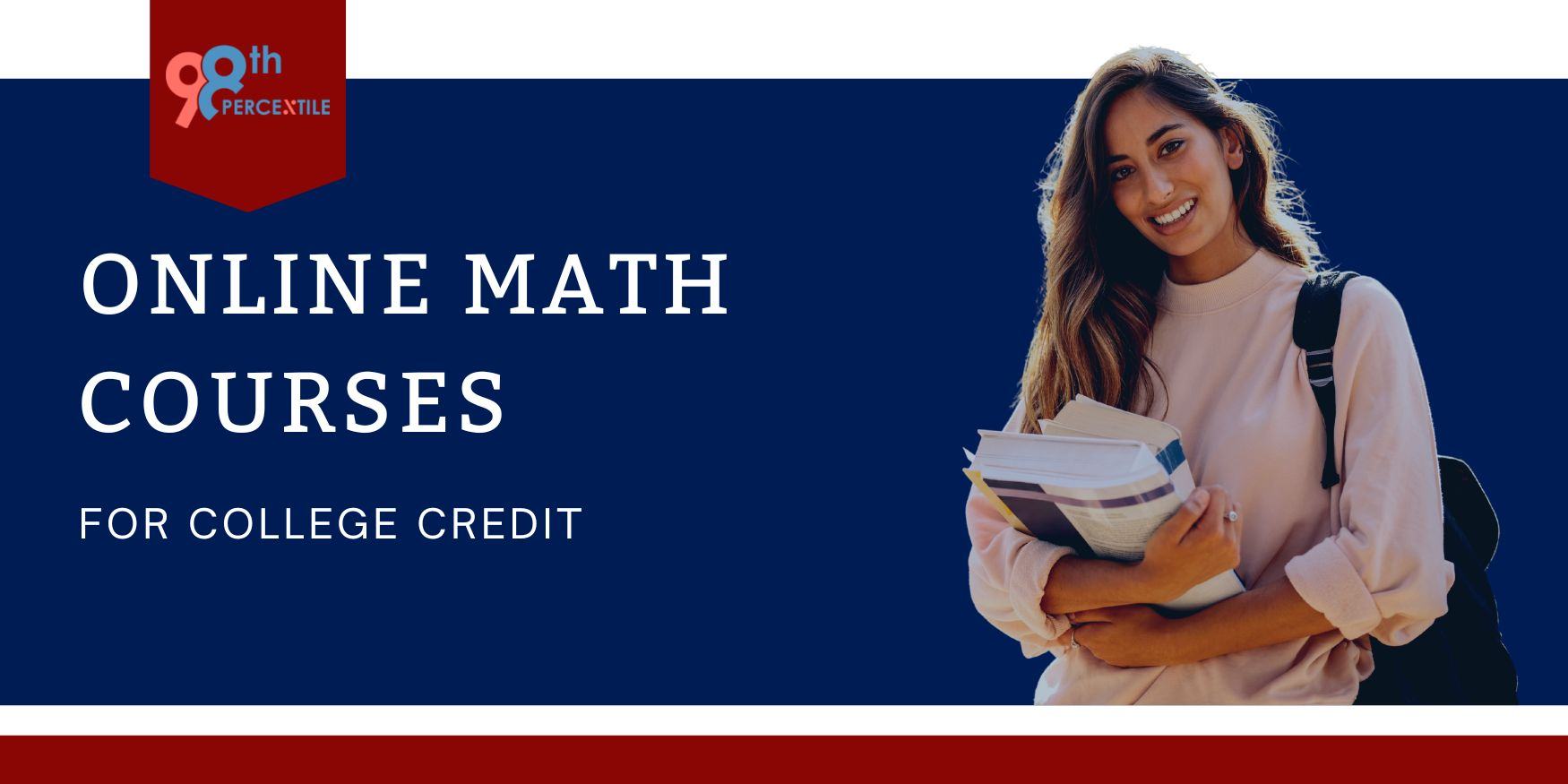 Some of the online institutions that offer math classes for college credits are-
Coursera
edX
Khan Academy
Study.com
Arizona State University
Southern New Hampshire University
Let's begin discussing the most renowned online platform, which is Coursera. Partnering with prestigious universities and institutions, Coursera offers a wide array of math courses for college credit. Whether you're interested in calculus, linear algebra, probability theory, or differential equations, you'll find courses tailored to your needs. What's more, some of these courses even provide the option to earn credit through an accredited university, making them an excellent choice for students looking to enhance their mathematical skills while earning college credit.
Another reputable platform offering math courses for college credit is edX. Collaborating with renowned universities and colleges, edX ensures that the courses they offer are of the highest quality. Their math course catalog covers various areas such as algebra, geometry, calculus, and statistics, catering to students with diverse interests and academic pursuits. By enrolling in edX courses, students can gain valuable knowledge and earn college credits in the process.
For students seeking a free and comprehensive learning experience, Khan Academy is an exceptional resource. While Khan Academy itself does not offer college credit, it serves as an invaluable tool for learning math concepts effectively. The platform provides an extensive collection of video lessons, practice exercises, and quizzes that cover a wide range of math topics. Students can leverage this knowledge to supplement their college coursework and enhance their understanding of mathematical principles.
If you're looking for self-paced online courses that can be taken for college credit, Study.com is an excellent option. Study.com collaborates with accredited colleges and universities to provide courses in various disciplines, including mathematics. Their math course offerings include algebra, calculus, and statistics, among others. By enrolling in these courses, students have the opportunity to earn college credit and transfer it to their respective institutions.
In addition to individual courses, there are online degree programs that allow students to earn a bachelor's degree in mathematics or a related field entirely online. Institutions such as Arizona State University, Penn State World Campus, and Southern New Hampshire University offer comprehensive online math degree programs. These programs typically require the completion of a set of math courses for credit, enabling students to earn a degree while enjoying the flexibility of online learning.
While the availability of online math courses for college credit has opened up new avenues for education, it's important to ensure that the institution or platform you choose is accredited and recognized by relevant educational authorities. Accreditation ensures that the courses meet specific quality standards and that the credits earned are widely accepted by colleges and universities. Before enrolling in any online math course for college credit, it is advisable to check with your college or university to confirm whether they accept online credits and if there are any specific requirements or restrictions for transfer credits.
In conclusion, online platforms and institutions provide excellent opportunities for students to earn college credit in mathematics. Platforms such as Coursera, edX, Khan Academy, and Study.com offer a wide range of math courses tailored to various levels and interests. Additionally, some institutions offer fully online degree programs, allowing students to earn a bachelor's degree in mathematics or related fields entirely online. As online education continues to evolve, it is crucial for students to research and choose accredited platforms and institutions that align with their academic goals. By leveraging the flexibility and convenience of online learning, students can enhance their mathematical knowledge and earn valuable college credits from the comfort of their own homes.