Did You Know That Comic Strips Were Invented 82 Years Ago?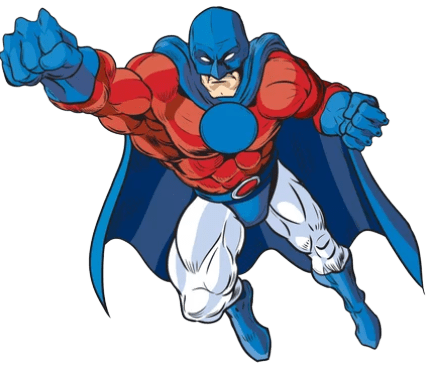 The "Birth Order" of Comic Book Characters 1938- 1963
Superman
Batman
Wonder Woman
Captain America
The Flash
Green Lantern
Justice League
Fantastic Four
Spider Man
Thor
The Hulk
Iron Man
X-Men
Avengers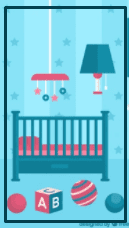 The Birth of Iconic Entertainment
Back before any of us were even a glimmer in our parents' eyes, comics were born. Over 80 years ago, in 1938, our world famous Superman was created by artists Jerry Siegel and Joe Schuster. Batman followed, created in 1941 by artists Bob Kane and Bill Finger. Soon after, complex characters and themes presented in a variety of entertaining scenarios appeared in inexpensive comic books. Loyal fans flocked to stores, anxiously awaiting each issue. Comic book characters are just as wildly popular today, though mostly enjoyed in video format.
Did You Also Know That The First Comic Book Character Was Superman?
Other Comic Book Competitors Emerge Quickly
Siegel and Schuster named their Brand "Action Comics", but they weren't the only game in town for long. Soon after more familiar enterprises like Marvel and DC Comics appeared, and are still popular today.
Girl Power!
As the third comic book character invented, "Wonder Woman" rates first place in the hearts and minds of female comic book character enthusiasts. The recent "Wonder Woman" movie, grossing about $103.1 million on opening day, attests to her perpetual crime-fighting popularity.
Comics in Our Modern Age
Of course, as movies have become more and more popular AND amazing, comic book characters have morphed into animated superheroes and friends, and they continue to flood the big screen today. Additionally, we have our SMART TVs and entertaining apps to bring our favorite characters in to the convenience of our own homes!
With DC Comics having recently been purchased by Warner Brothers and Marvel purchased by Disney, the creative development can only go on for generations to come.
In the words of Toy Story's™ Buzz Lightyear,
comic characters are sure to continue…
To learn more, enroll your child for our free trial classes today!