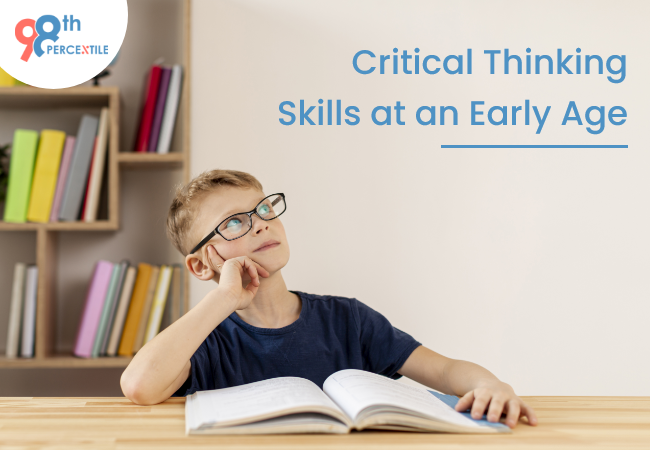 Young children always have that innate yearning to know everything around them. They are naturally curious and have a plethora of questions beyond the usual logic.
For thriving in this 21st-century world, one thing is crystal clear- to develop and prepare today's children for skills that go beyond the grading system.
Few such skills are logical reasoning, cognitive ability, and critical thinking. These skills together, in general, are needed to make accurate decisions in every phase.
Logical reasoning is the foundation for math, computer science, and many other disciplines. Competitive exams such as the science and math Olympiads aim to gauge students' progress in this lifelong skill.
Critical thinking is the skill one obtains over time by thinking and developing logic, judgment, and taking decisions open-mindedly and coherently in the real world.
Cognitive ability is the individual's ability to process thoughts and information. It is not just limited to learning or grasping. It also includes acting on that and developing that information into higher-order logical thinking. Age-appropriate mental ability tests and Olympiad examinations can help children to incorporate this into practice.These skills get compounded as children acquire new information and experiences. We all deal with opportunities as well as problems in the real world from time to time. That is why we suggest nurturing these skills early on.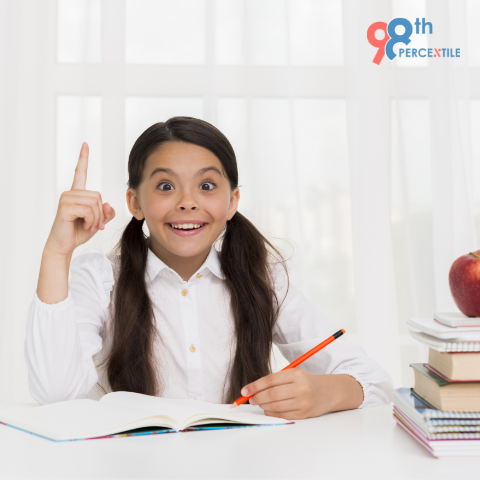 This is why we say these skills are essential for the children-
Encourages Independent Thinking
Children initially require a lot of demonstration in education to help them learn and comprehend. Since problem-solving requires a great deal of reasoning and analysis, prolonged and frequent demonstration does not work.
One can teach and demonstrate how to play the game of chess. However, the exact same strategy used in the demonstration does not work in the next match. This is where logical reasoning skills make room for independent thinking. Children must learn new perspectives to solve the problem each time.
Promotes Creativity and Innovation
By thinking out of the box, children get creative solutions to the problems they face. This is true whether it is a school math problem today or a more important professional dilemma years down the road. Critical thinking allows us to innovate our ideas better and gives a sense of control over the events in our lives.
Enhances Analytical Thinking
As children begin to think independently, they also begin to understand the options they possess. They start weighing down possible results from all sides,evaluatingdifferent options, and eventually, arrive at the most favorable outcome. Multiple-choice questions or problems with various ways to reach the desired answer are very beneficial. The similar-looking answers make them think deeper before coming to a final solution.
Strengthens the Brain
Diverse types of tasks activate various parts of the brain such as memory, verbal-logical memory, visual-shape memory, and more. Verbal reasoning tests and logical reasoning tests enable children to distinguish between fact and fiction, animate and inanimate objects, shapes and models in math, theory, and complex equations. Thus, it truly unlocks the full potential of the brain.
Enhances Focus
Children may be more curious than average adults, but their attention spans less than 15 seconds. Cognitive ability tests are a proven way to increase the child's concentration. These tests require the child's focus on problem-solving for more than 10-20 minutes. The methods and strategies keep them hooked and focused as it involves step by step process of solving. The heightened focus thus leads to developing positive self-esteem.
Makes Children Practical
How does a child become more effective and better at learning? Not every answer is hiding in theories. Critical thinking involves reasoning, problem-solving and evaluating. Whether children require an emotional or rational decision, this decision needs to pass under the veil of critical thinking. Only a practical approach develops children's thinking abilities.
Implements Hands-on Learning Approach
Let us face it. Rote learning has less value in the modern world than many previously thought. Instead,cognitive ability helps ditch the rote learning method and implement a more hands-on approach that allows the children to learn through trial and error.
Summary
Developing a critical and logical mindset in children is essentialfor every step of their lives. Learning these methodologies broaden the perspectives, improves coping mechanisms and shapes young personalities for new-age dynamics.
98thPercentile is a growing e-learning company dedicated to offering live, online after-school enrichment and enhancement programs in Math, English, Coding, and Public Speaking for students of Grades K-12. We also offer free trial classes to experience our programs. Book your free trial class today!