Wouldn't it be great if you study in a group class with an experienced tutor? Think no more and turn up to the www.98thpercentile.com. Here, you get yourself educated with one of the best and the most experienced group of teachers. You should consider studying in a group class over an individual 1:1 level. It will help you to make your kid confident in speaking in public meetings in the future. It also help them in getting comfortable with small talks with a group of people & improve their listening skills.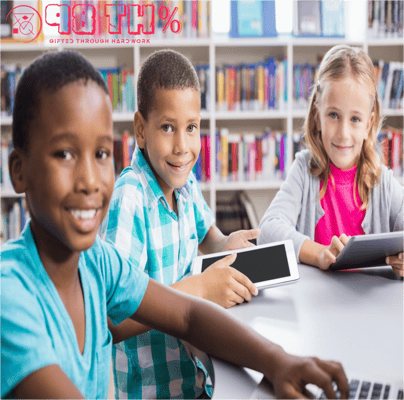 Some of the people in the group might speak better English than others; in this way, the others who are lagging may learn from them. One can get exhausted studying alone all day in the library and may fall sick or get frustrated. These complications can be avoided by studying in a group. This is because other students effectively entertain and motivate each other, making oneself less prone to anxiety.
It becomes more comfortable to memorize the concept and information with group study because studying in groups leads to a great environment and increases the auditory learning skill of every individual. Some students require a company to study to keep themselves motivated and learn with full pace along with other students.
You can log in to www.98thpercentile.com and educate your kids with 1 month free live online Math and English classes.
So what are the benefits of joining a group study?
Discussing Concepts: One of the most significant elements of studying in a group is knowing whether the student understands the idea thoroughly without any confusion. And group study allows the student to discuss the topic with the group and get the precise concept.
Talent Sharing: Every individual has a unique insight. Members of the group can get to know about each other's talent. In this manner, one can gain knowledge from the ideas and abilities of the other group member.
Acts as a Support System: attending school every day can be very stressful. In case you get sick or are unable to participate in the class for some reason, you can quickly get notes from the other members of the group for any of the online courses.
Cover More Syllabus: Studying in groups makes it possible to concentrate on more than a single concept at a time because several students come up with different ideas. This strategy allows the group to learn more about the assigned topic within a short period.
Go for a trustworthy resource:
www.98thpercentile.com offers online classes, enhancing and excelling programs in a different field such as Math, English, Coding, and SAT for students of K - 12 grade. We aim to empower the child's overall academic skill development. 98thPercentile aim to offer online live streaming classes for students with exciting all-round programs for the individual subject. We give our best to the students, and our website has become one of the critical learning centers which provide Math, English, Coding, and SAT math lessons online all under one dome.
Our Online Tutoring Programs: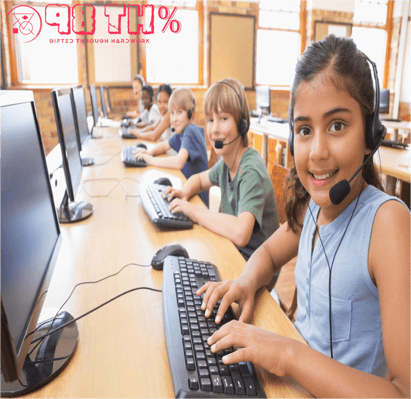 With a small batch size of up to 5 students, we encourage the student to compete with their classmates to move an extra step in achieving excellence. The execution of the program is done online within your comfort zone. Our program is designed to cope with your daily lifestyle. Think no more and register your child for FREE TRIAL CLASS TODAY!
What We Advise:
Studying in groups is productive and supportive of all aspects. The students present in an individual group may generate trust and loyalty with each other in a short period. They can re-consider their learning skills by giving and receiving relevant information required for the topic, additionally increasing their self-interacting skills. Teacher become the essential support system of a group because they can provide their students with several learning activities and doubt clearing classes for making the concept precise and clear.