Importance of Public Speaking
Essentially, public speaking is a presentation given, live before a crowd of people. It can cover a wide range of topics. The objective of the speech might be to instruct, influence, engage, educate, or entertain the listeners. Importance of public speaking comes in handy at every important event of our lives. It is fundamental to learn the art of public speaking to conduct a meeting, address a team, deliver an important message to the relevant audience, or put forth your ideas to a discussion simply. It is noticed that people feel nervous while addressing the audience or while speaking in public due to Public Speaking anxiety. Confidence in speech can make or break your image and therefore becomes an essential skill to master. Several career options require public speaking skills as well.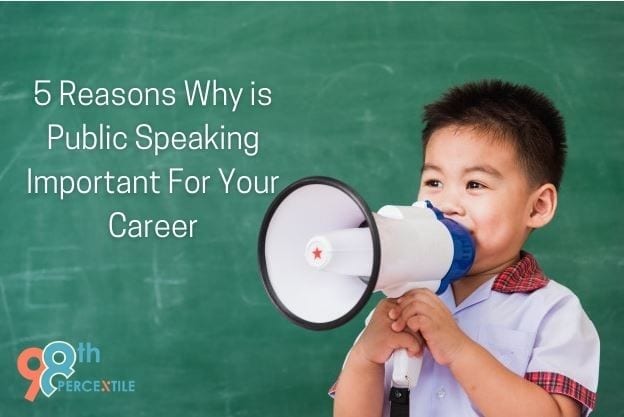 Let's get you some knowledge about benefits and importance of public speaking can provide in one's career:
Helps in building confidence
It often happens that those who get confidence in public speaking are better capable of influencing decisions and impacting the listeners. You or your child can achieve and boost your confidence by practicing public speaking before any important event.
Public speaking can certainly boost your confidence. Winning over the insecurities and fear that accompany public speaking is truly empowering. Moreover, connecting with a group of people can be a solid update that you have significant knowledge and opinions to impart to the world.
You can gain immense success if you deliver speeches or manage a team with your speech properly in your workspace or at school presentations.
Your confidence certainly grows as you go from addressing little gatherings of individuals up to huge crowds. It will benefit you not only on stage but also in the long run in your daily life events. Everyone is impressed by confident people, whether it is a student in a debate competition or professional handling meetings.
Helps in making social connections
Engagements and events involving public speaking are suitable places to meet others who share the same inclinations and interests. You'll see that individuals approach you after your show to take part in the discussion. It becomes easier to build new friendly associations. It helps you blend with the audience after your discourse, respond to questions, and look for new viewpoints on your topic.
You can give people the option of connecting with you sometime in the future by associating with them. You can lead them to your Instagram, Facebook, or youtube channels.
In this age of social media, your child can get great platforms to showcase his speaking skills. Talking in front of a crowd is not just limited to live sessions, but your child's storytelling skills can also be taken to youtube as a video, or it can be recorded for podcasting. The biggest asset you can gift your child is teaching him/her to improve or skit. If he/she can master this, he will forget the fear of speaking in front of others.
Helps in proper team management
Throughout anyone's career, a time will come when they have to manage a team. Public speaking is a way to show how efficient their management skills are. However, management skills are not the only necessary factor for effective team management. What's more important is public speaking. Often, people have public speaking anxiety, which they should overcome. They can look for public speaking lessons or take help from public speaking coaches to do that.
Helps in enhancing one's leadership skills
Through the public speaking program, one can even learn leadership skills. How? In one's entire career, if one wants to gain a promotion or get a higher status in managing a team, confidence in public speaking is what they should aim for. A confident speech is what enhances the value of a leader.
Helps in developing vocabulary and fluency in the language
You'll know the impact of the words you decide to communicate your message, and you'll likewise realize they should be distinctive for a different group of people. It will help you with a flexible vocabulary as you'll be able to avoid using fillers and will be able to deliver a more fluent speech. On the contrary, when you use fillers, it instantly conveys to the listeners that you are getting restless or unsure of what you are speaking.
Recognition in the professional sphere
People recognize those who speak well. When you give a speech in the presence of a mass specter of people, they notice everything about you, and the most attractive of all can be your speaking skills. When you teach your child adequate speaking skills through a public speaking program based on fundraising, storytelling, etc., they will get better at it. It will help them achieve immense success in their careers if they get public speaking skills early. You can already notice young brains on youtube, delivering speeches like a pro.
You can think about the work of a fundraiser or a YouTuber. They got recognition because they could make an impact on others' lives through their words. A crucial portion of any business is good oral skills. If one can effectively deliver their ambitions and messages throughout their speeches, it's a great thing to attain professional recognition.
Conclusion
Thus, if you want your child to overcome their public speaking anxiety, then you can make them learn it through a public speaking program. It will help them in the future to boost their career since any business or work requires adequate public speaking skills. It will help your child enhance their confidence in public speaking.
If taught from a young age, a confident speech will make them successful in every phase of life. That way, they will already have public speaking skills at a young age and reach high levels of success in the future. At 98thPercentile, you can get access to a public speaking program that will help your child get adequate public speaking skills for boosting their career. Book a free trial of public speaking class today!
Related Articles: