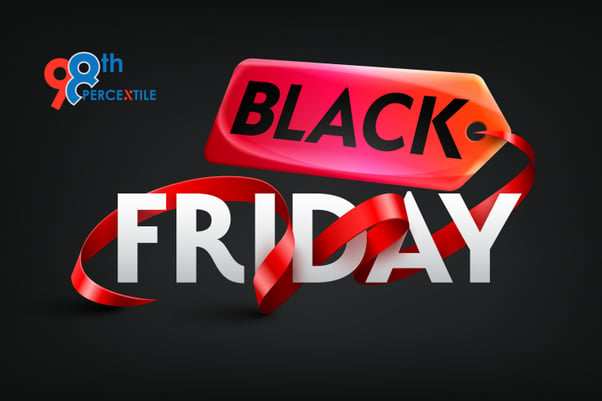 Thanksgiving falls on the fourth Thursday of November every year. The next day of Thanksgiving is called Black Friday, and it is the official beginning of the Christmas holiday shopping season in the United States. The term Black Friday was first coined in the newspapers in the 1960s. Everyone only knows about Black Friday shopping deals, and yet we only know a little or nothing about the origins of how it all started. Here is a short story on how it all started-
The Original Story behind Black Friday
During the 1900s, the "black" in Black Friday referred to the black ink used on handwritten ledgers in accounts to denote profit. It was, however, a concocted story to make it sound more pleasing. The original event was related to the annual Army-Navy football game. In Philadelphia, this sporting event was held every Saturday followed by Thanksgiving.
In the 1950s-70s, the game brought in an enormous crowd of people, and most of them arrived a day before the match started, i.e., Friday. It became a major headache for the police, who had to deal with the chaos and misbehavior of the crowd. The police started calling this day Black Friday. Retailers in Philadelphia, who saw a sales spike from all the people in town, started calling the day Black Friday as well. In the 1980s, the name Black Friday was accepted nationwide, and the story of black-ink got more known than the original story itself. Now, we all know how Black Friday is closely linked to Thanksgiving holidays.
Since then, Black Friday was officially a day when the commencement for holiday season shopping started. Black Friday now is a positive term for the retailers as it increased their sales and gave an increased surge in economic growth.
Several retailers and brands offer humungous discounts, which results in long queues of people in these retail stores. Each year, because of the massive demand, these stores start opening from midnight, and even then, the sale items go out of stock quickly.
Black Friday Became an International Thing
Although Black Friday does not have any religious or cultural significance attached to it, it is a widely observed unofficial holiday in the states. Nearly 20 different countries have now come up with their own Black Friday. Countries like Canada, the United Kingdom, Mexico, Australia, New Zealand, China, Japan, etc., have started partaking in Black Friday in their ways.
Even online retailers have come up with Cyber Monday on Monday followed by Black Friday to promote sale items online.
In Mexico, El Buen Fin (The Good Weekend) originated in November of 2011, the weekend before the Monday of the Mexican Revolution Holiday. Similarly, In India, Great Indian Shopping Festival was introduced in 2012 after getting inspired by Black Friday sales.In Germany, Black Friday is referredas Black Week and Black Shopping with sale lasting an entire week.
Summary
Black Friday set a paving path and became a benchmark for many other shopping holidays across the globe. Earlier, Black Friday was only related to Thanksgiving and Army-Navy football game. Now, it is symbolically seen as the beginning of the shopping season for the Christmas Holidays.
Follow us on all our social media platforms Facebook, Instagram, LinkedIn to get notified when we post informative blogs like this and try our free trial classes for your child today!