Spelling bee challenges and contests have always created excitement in participants and the viewers. The young spellers leave everyone amused with their exceptional talent in spelling words like Chihuahua, Ursprache, and more. In the 93rd Scripps National Spelling Bee held on July 8, 2021, Zaila Avant-garde, 14, won the Scripps Cup after spelling the word Murraya right. We bet even the majority of the adults don't know these words.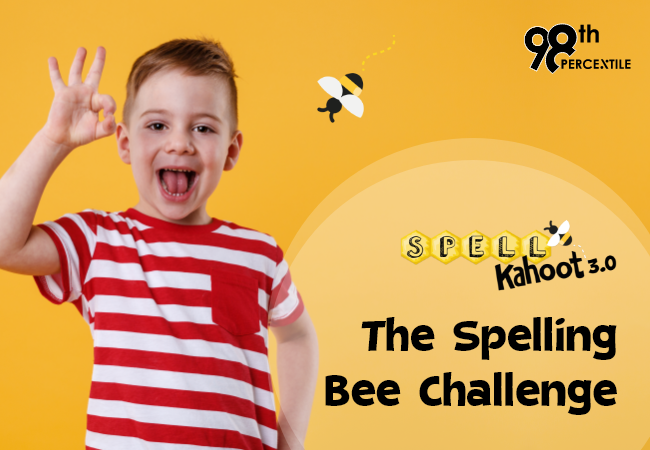 By the end of the telecasted national spelling bees, viewers understood that language is a vast ocean with many fish they do not know. Apart from thetaphor, the challenge around spelling bee is in the language itself. Yet, young minds have displayed extraordinary skill in spelling bee championships.
How often does one spell or write a simple word like a potato as potatoe? Often times, however, slight difference in pronunciation and phonics creates misspelled words! That is the significance of spellings in the English language. While reading the texts of any written material,misspelled words might create confusion amongst the readers. Overall, spellings have an aesthetic value in communication, yes, but they also hold extreme importance when it comes to understanding the context of the material.
Many parents and even students think, "Are spelling bees just for those who are naturally talented or can anyone can emerge as a spelling bee champion?" While we agree that some are naturally skilled at memorizing words and understanding word patterns,anyone who puts passion and hard work together can emerge as a winner.
Spelling bees give opportunity for every youngster to learn new words and enrich their vocabulary with a competitive spirit. Preparing for spelling bees can help youngsters in understanding the language languages of origin, special pronunciations, and how their usage has evolved.
Here are some practical suggestions to improve your spellings:
Read Dictionaries for Fun


Make it a habit of reading 10 to 15 new words daily from the dictionary. A dictionary can be a great resource at hand. If you have a tablet device you can even install dictionary apps to read from. Gradually, increase the number of new words you learn each day.



Study Root Words


Did you know that many words in English originated from other languages? For example, the word

metamorphosis

is of Greek origin, the prefix meta- comes from a Greek word meaning "beyond" or "change", theroot morph- comes from a Greek word meaning "shape", and the suffix osis- comes from the Greek word meaning "state." Likewise, a lot of words have originated from Latin, French, Arabic, German languages, and so on. Study the root words to memorize them better.
Make it Playful


Spelling games make it so much easier and fun for students to learn spelling and new words faster. There are many online free spelling games available and Scrabble never goes out of style when coming to a classic word game!
Having said all this, students can also participate in Kahoot based spelling games and challenges. 98thPercentile is organizing a Spell Kahoot 3.0 event for all the young spellers out there. The contest would be held on January 29-30, 2022. This will help students foster their confidence and perseverance. Also, it will provide them a virtual platform to display their achievements. The Spell Kahoot 3.0 will be held for students in Grades 1-6. The contest is free of cost.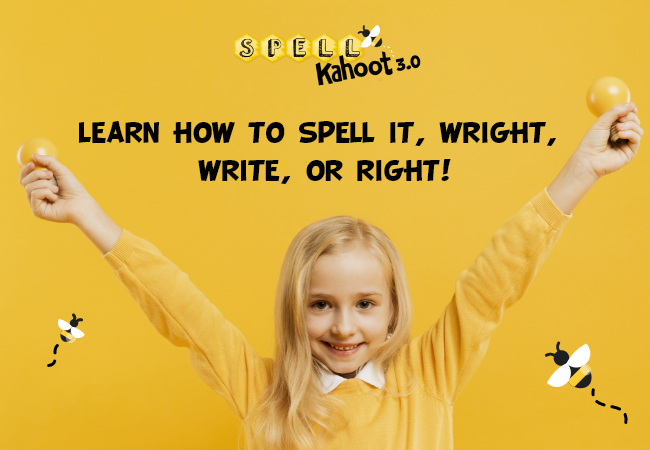 Spell Kahoot 3.0 will provide invaluable skills to your child. Their cognitive and concentration skills will be tested and enhanced. They will foster a competitive spirit by learning to combine speed with accuracy when engaging with other teams.
To avail of all these benefits, register your child for 98thPercentile's Spell Kahoot 3.0 and let him/her enjoy this new experience. For more details, please visit Spell Kahoot 3.0
98thPercentile is one of the most trusted e-learning companies when it comes to teaching your children the best and from the best. We are a fast-growing online learning company where your child can learn and grow in many different areas. We offer live online, Math, English, Coding and Public Speaking programs for K-12 students that are geared to drive them a grade ahead in just six months.
Tutors and experts at 98thPercentile know your child's areas of improvement by evaluating them and then preparing customized content designed to help your child grow and learn.