Public Speaking- Ah! We know that. You might think in the same way by reading the topic of the blog. But you might be wrong. Read some amazing facts about what is the Importance of Public Speaking in this era.
The importance of Public Speaking is an immortal topic that might look like it can go on and on. Public Speaking is considered the key to success. You might be thinking that many successful people are not public speakers.
You are correct! But they can present themselves in a better manner in front of the audience that makes them successful. The audience can be their employees, listeners, or anyone, but the fact that makes you respected is your confidence.
Let us see the importance of Public Speaking, developing public speaking skills, and much more.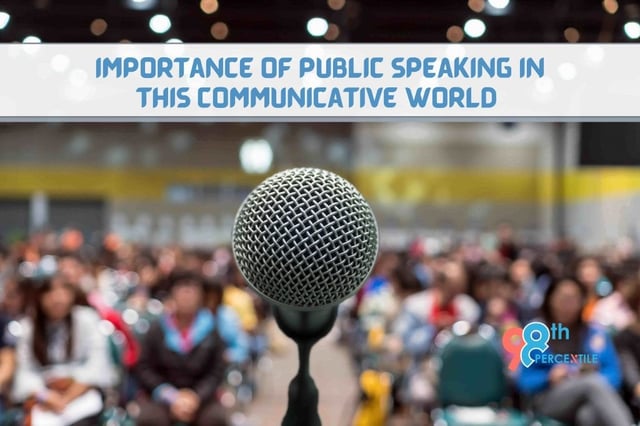 What is Public Speaking?
Well to start with, public speaking is a presentation that is given live before the audience. Public speeches generally cover a wide range of different topics. The goal of the speech can be either to educate or to entertain or simply influence the listeners. Merriam Webster said public speaking is "the art of effective oral communication with others."
Witnessing the past, we only had formal public speaking, but now things have changed a lot where we get to see formal and informal forms of public speaking. Apart from looking at the forms of public speaking, we cannot deny the transformation of technology which has impacted public speaking in a positive way which is why today we have not only the traditional form of public speaking but also platforms like video conferencing, multimedia presentations, webinars, etc. But, what is the importance and usefulness of Public Speaking?
You might be having the same question, right!
Let's get to the answer directly in the next topic.
What is the Importance of Public Speaking?
If we have a poll on if you like public speaking or not, then maybe most of the people will opt for no to public speaking. Many people also admit their stage fright when it comes to public speaking. The other reason can be just because they are shy and introverted. For these basic reasons many people avoid speaking in public. And if you feel these are one of the reasons for you not liking public speaking, then you are seriously missing out.
Firstly, it is important because you are bound to encounter a situation in life where public speaking skills are required. So, no matter the crowd in front of you, a speaker should be able to captivate the interest of the audience in order to deliver the message.
Secondly, it is important because it helps you to motivate others and listening to you, others can make a difference in their lives. This mostly becomes an achievement for a public speaker if he/she can make a difference in others' lives.
Thirdly, you can use this medium as a very powerful gesture to inform people about any specific piece of information with the audience. To not make it boring for the audience, one needs to have the public speaking skills in order to make the speech interesting.
Why is Public Speaking Useful?
There are many useful features of Public Speaking. Many times people feel public speaking anxiety before they are going to represent in front of the audience. It is generally called stage fear.
To get up from this anxiety, you should practice public speaking whenever you get time. Just do two things, prepare a speech on any topic of your choice and start practicing in front of a mirror. This will help you in developing a confident Speech.
Public Speaking is useful in almost all firms that you have to spend in your life. It is useful in your education life, corporate life, and much more. It helps you with improving oral communication skills, developing better writing skills which comes from preparing for the speech, it also helps you overcome the fear of public speaking. Lastly but most importantly builds your confidence which is one of the major aspects of public speaking.
Appropriate Guide to Public Speaking Course
If you are a student of 1st 12th Grade, 98th Percentile is here with an amazing public speaking course for your help. As you learned the importance and usefulness of Public Speaking, here is a pocket guide to public speaking for you.
It is human tendency to look for the benefits of the course, service, or product that they will receive. So, here are the BENEFITS that you or your child can get by enrolling in the 98th Percentile Public Speaking Course:
After you complete the course, there are high chances that you will get enough learning of speaking with confidence.
Enroller gains confidence in Public Speaking.
This Public Speaking Program helps the enroller with different public speaking strategies, public speaking playbook to make learning more fun.
There is a public speaking anxiety treatment for the students to overcome the fear.
After attending this course, you will be able to speak in front of a group, talking in front of a crowd.
Fear of speaking in front of others will eradicate through public speaking therapy.
This public speaking course is also for beginners which will help you to learn from scratch.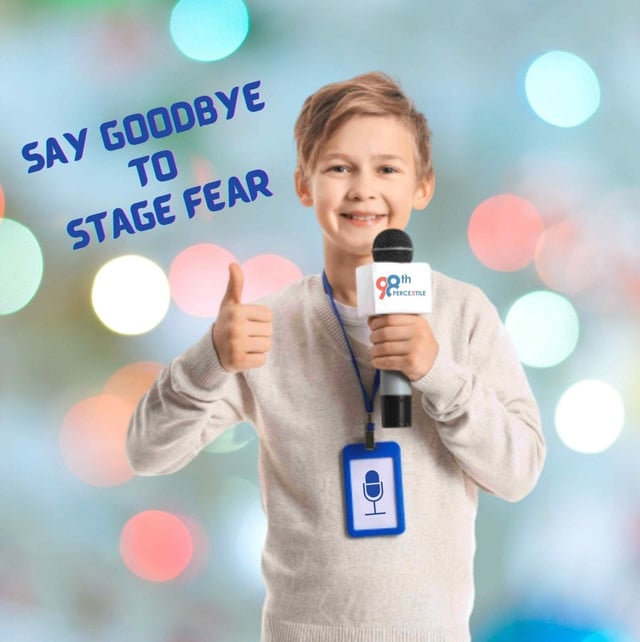 I hope you have found this article helpful and going further if you wish to enroll in the Public Speaking Course by 98th Percentile . Then simply you can click on this link and get yourself registered for the free demo class. Happy Reading.