Malcolm X rightly said that education is the passport to the future. Every parent wants to give their children the most immeasurable gift they can ever get for their secured future, education! The entire world, even though, has varied strategies regarding the education of children, one thing unanimously agreed upon is its importance.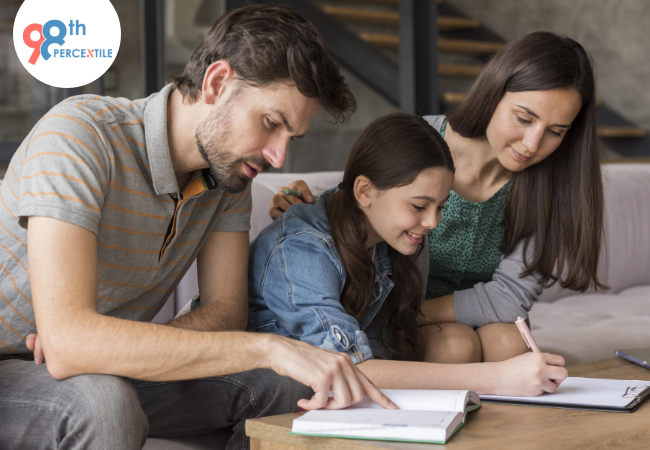 Have you tried drawing something on a fresh sheet of paper? Have you realized how carefully you plan and add your strokes? The academic life of children begins just as pure and spotless as a new drawing canvas. The more you plan and execute, the better the future of your offspring shall be. The education which the youngsters get should therefore be the best!
Undoubtedly, children do not receive education overnight. It takes years to master pedagogical skills, little at a time in the right amount. Hence, it is crucial to outline their education starting from their childhood. Here we have listed a few reasons why devising education for children is essential.
To help children know the importance of education from childhood:

Aristotle said about education that only educating the mind without educating the heart is not education.
Often children consider education as punishment and find ways to escape. However, they fail to understand that the education received during childhood forms the requisite foundation for their future. It is essential to let children learn about the influence of education right from their childhood. Therefore, little involvement and motivation can help children gain interest and goals in life.



To choose the best direction at the right time:

Childhood is the most desirable time to identify children's interests, creativity, strengths, and weaknesses. Recognizing their curiosities at an early age and choosing suitable courses at the best time can help them fill gaps and master their skills right from childhood. These will prepare children to meet their future goals effortlessly.



To know about different opportunities:

Different schools and organizations offer chances for students to take advantage of

gifted programs,

accelerated courses, scholarships, etc. These events can be the best gift if parents gather information beforehand and encourage children to apply and prepare for them.





To get into the best schools and colleges:

Every parent silently wishes that their children would get into the best schools/colleges and be recognized. To seek admission into Elite/Ivy League colleges and Universities, children should attempt and qualify the tests like the SAT

, ACT, GRE, and GMAT and earn college credits through different activities. Preparing for these tests well ahead and applying during the preferred time is therefore essential.





To be financially prepared to support:

In current times, the educational cost is increasing exponentially. If parents have a road map prepared for educating their children, it would, in turn, help them prepare financially.
Indeed, everything we propose may not get accomplished accurately. But, by planning early, you can always have a plan B.
To ease the difficulties in planning their education and elaborate more on its importance, 98thPercentile has organized a webinar, College by choice and not by chance. This webinar conducted for parents will guide you in the right direction to plan the college education of your offspring. It will be conducted online on February 18, 2022, 7 PM Central Time.
98thPercentile intends to provide the best academic growth for children through free webinars, contests, and well-structured courses. Our customized programs are in Math, English, Coding, and Public speaking for children in grades K-12. We aim to strengthen the basic concepts of children in the subjects and assist them in mastering the skills through an accelerated curriculum. Our curated courses can boost their performance and drive them a grade ahead in just 6-months.To witness our expertise, we also render free trial classes in all our programs.
To learn more about our courses and to book free trial classes with us, visit www.98thpercentile.com.
Summary
A child's success in a career is determined by methodical planning and a good educational path. Planning can help in knowing about the different opportunities, preparing financially, and getting into the right college and course. Moreover, planning beforehand also saves time and money.
Related Articles: