Students, do you read the whole syllabus word-to-word and solve all the math problems well in advance hoping to get full marks in the finals, and yet the results cause you much disappointment? You get your revision right; you revise more than once and still struggle to get good marks. You do not seem to even recall partly what you studied while taking your finals.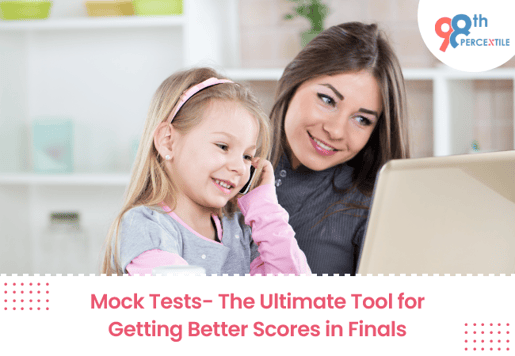 Students prepare for exams for as long as they can remember and still end up forgetting the important portions. Ever wondered why it happens or what goes wrong?
In truth, a massive amount of preparation may or may not get one excellent score in the finals, but it is through the right amount of preparation one can shine with excellence. So, students do not worry about cramming and creating a fuss over how much they must study but rather know that if they put in an adequate amount of work then they will excel at exams. Self-assessments will make one understand where the conceptual gap is and then one can make up for it through enough practice.
Mock tests are the ultimate tool when it comes to self-assessments. Mock tests are preliminary exams that make you familiar with the actual test pattern and probable questions that might be asked in the finals. That is not all. Revision and taking mock tests make students' preparation complete. So, it does not matter whether one studied a lot, exam preparation is incomplete if one does not self-assess right before the finals. You have the best study materials and notes, the best tutors, and a lot of time for revision, now the next best strategy is to practice mock tests.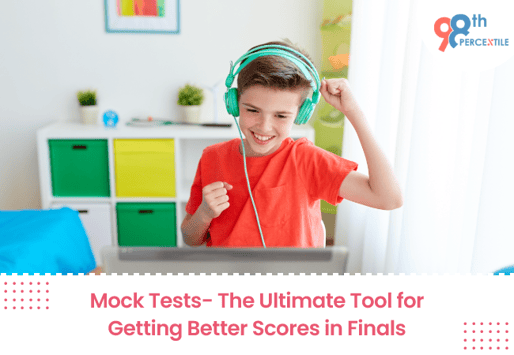 There are numerous benefits of taking mock tests, here are a few:
Mock tests give a reality check
Mock tests help in understanding one's strengths and weaknesses and give that reality check before taking the final exams. It helps in analyzing whether you have prepared enough and what you can expect with your preparation. Thus, it helps in understating where you stand in terms of preparations.
Mock tests help to evaluate your performance
Mock tests are like trial-and-error tests from which you can identify your mistakes so that you can better yourself. That is the whole point of the mock tests- to evaluate your performance and help you revise effectively on the topics that you lack practice on.
Mock tests aid in time management
How does a mock test help in time management exactly? Mock tests will improve your speed and will make you familiar with parts of the question paper that take more of your time. It also helps in strategizing your time wisely as you understand how much time you should spend on what type of question. For instance, while taking a Math mock test you may realize that solving geometry-related problems could take more of your time, which otherwise goes unnoticed if you just study well but do not sit for mock tests.
Mock tests increase confidence to take the finals
Since mock tests are much like the actual tests, taking them makes one feel familiar with the finals. Due to the ample amount of practice that happens while taking mock tests, one starts to feel confident about attending the actual tests. Every step taken towards practicing helps in becoming more confident by easing out the anxiety associated with exam prep.
Mock tests motivate students to revise early and effectively
By now it is obvious that all the pointers indicate that mock tests motivate students to start their revisions early, which means one gets more and more practice by following revision strategies and techniques. And we all know practice makes man perfect! 😀 Truly mock tests boost up the preparation and prove to be important in acing your finals!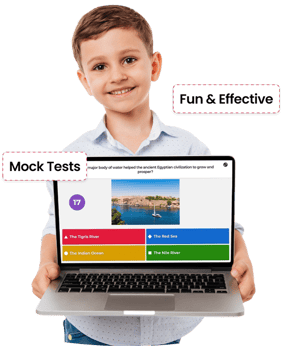 Summary
Mock tests are extremely beneficial for the students. It can help students prepare well for the finals by giving a reality check of where they stand in terms of preparation. Mock tests increase confidence, ease last-minute anxiety, and help familiarize students with the assessments. It can also help in improving your revision techniques. So, take your mock tests sincerely. We also have some useful tips on how to study effectively, head over to our blog to read and get the best out of the exam season.
For more details, visit 98thPercentile. They offer Live, Online, K-12 Math, English (Reading & writing), and Coding programs that are geared to get your child a GRADE AHEAD in just 5 months. To get a hands-on experience with the 98thPercentile learning system.
Related Articles: