Spelling Bee is a competition in which competitors must correctly spell and pronounce a wide variety of words, typically with varying degrees of difficulty. To participate, contestants must memorize and correctly repeat the spellings of words from dictionaries.
The concept of the Spelling Bee contest first started in the United States and is spreading across the world. Spell bee events and variants are now also held in some other countries like India.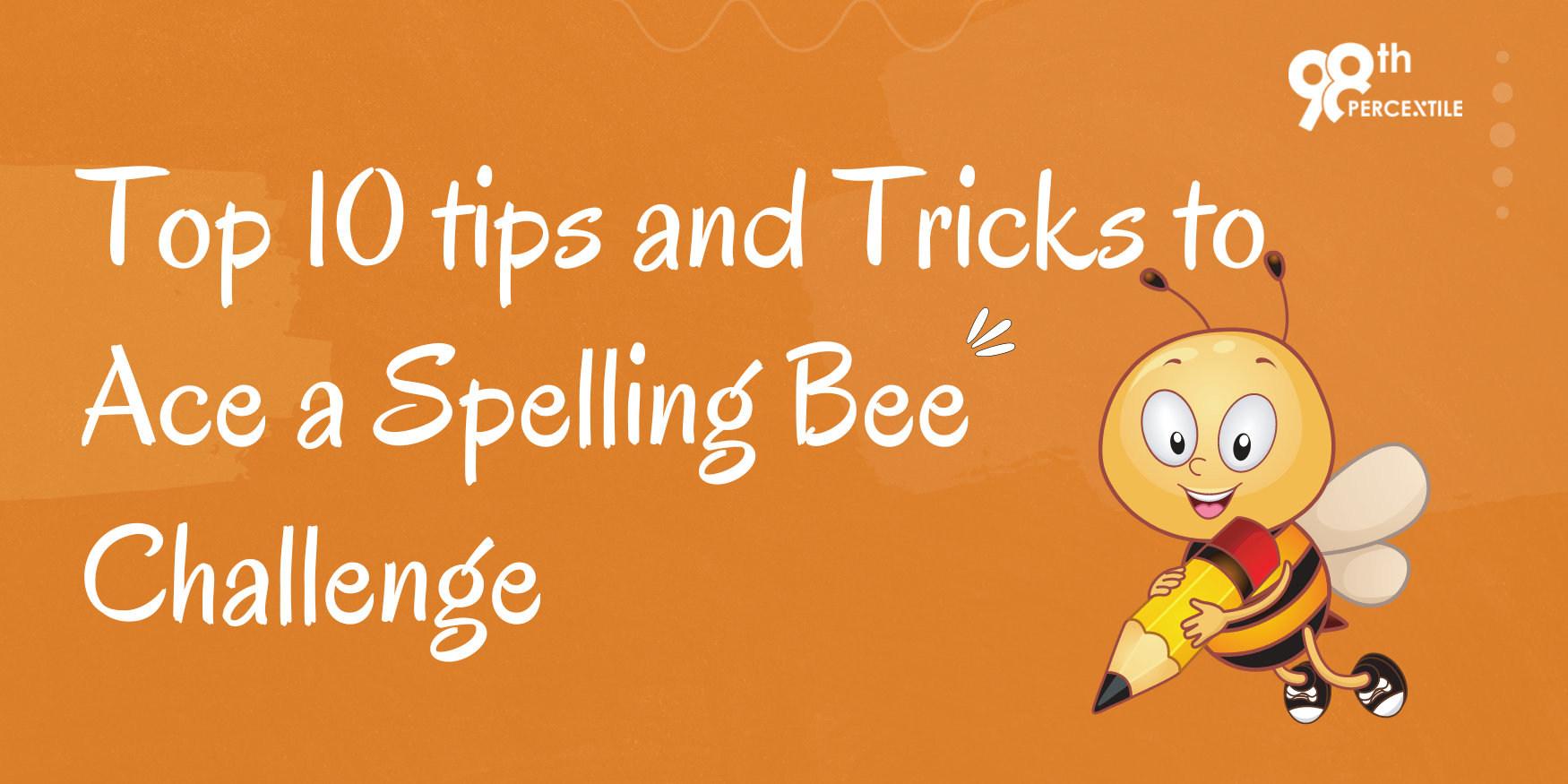 There are different spelling bee events worldwide; the ones which are of prime importance for our children are School spelling bees.
Students who participate in spelling bee competitions typically begin competing in elementary or middle school. Classes compete against one another at the same grade level or proficiency level, and the winning class is chosen by the combined scores of all the classes. School spelling bees choose which student will represent his or her school at district, state, and national competitions on an individual basis.
After some brief information about the competition, let us now look at the learning strategy we will follow for correct pronunciation and good word retention by knowing how the words are formed. Let us have a look at the top ten spelling bee preparation tips.
You can do a variety of things to be ready for your spelling bee competition. A solid mastery of the English language is crucial. You cannot just open a dictionary and begin memorizing every word there. Planning must come first. Here are the steps to getting ready for any Spelling Bee competition -
Learn the words that will be used in the spelling competition. To help you focus your attention, circle any terms that appear challenging or that you are unsure of. As you become proficient, make sure to practise spelling each word on the list.
A lot of regional and national spelling bees do not have predetermined word lists, but you can find commonly used words using Merriam-Webster and other research tools. Find words that are difficult for you and devote time to studying them. Before studying words at a higher level, start with words from your grade level.
Spell It! More than 1,000 words that are frequently used in bees are listed by Merriam-Webster, along with advice on how to memorize their spelling. You can find multiple spelling bee practice tests online, which can be helpful. Seek out study materials that other contestants have created on internet flashcard sites like Quizlet.
To hear how each word sounds, listen to it being pronounced online. The majority of online dictionaries provide an audio option that allows you to hear each word. To hear the word, type it into the website's search bar and click the tiny speaker button. The spelling bee announcer will pronounce the word in this way.
Divide your task into realistic word counts so you can concentrate. To give yourself a respite between demanding spellings, pair challenging terms with ones you are already familiar with. Work on each word on your list for that day until you can spell it perfectly.
A lot of words are created by joining two or more roots that provide clues as to what the term implies. The bulk of English terms has Latin or Greek roots. Make a note of the common word roots you encounter. To determine the spelling of a new word, go back to the definition and the root word.
Words with diverse national origins may have certain norms or patterns that can aid in spelling. For instance, words having Japanese roots frequently finish in a vowel sound or the letter N. Learn the patterns of words from different nations and regions of the world by studying them.
Keep a dictionary close by as you read novels at and above your grade level. If you come across an unclear term, attempt to infer what it means from the rest of the text before checking your dictionary. List the words you want to practise.
Overcome stage fear. During your spell bee contest, maintain composure by taking deep, deliberate breaths. To avoid being distracted, focus your attention on the announcer rather than anyone in the audience. Make sure you pay close attention to the announcer's every word. Before the spelling bee, practising in front of your friends and family can help you be ready to speak in front of a larger group of people.
Creating a strategy for how you want to start makes the spell bee preparation easier. Follow the plan. Reading books at the elementary to intermediate level is an excellent place to start. Make a list of words whose meanings you are unsure of and whose spelling you find challenging. Create a separate notebook and list those words together with their definitions, using a dictionary as a guide. You must conduct independent practice. Recite the terms that are hard for you to remember. Develop them.


98th Percentile (an online learning platform) is conducting an online Spelling Bee competition this year - Spell Kahoot 5.0. Register for Spell Kahoot today and bring some competitive fun into your life!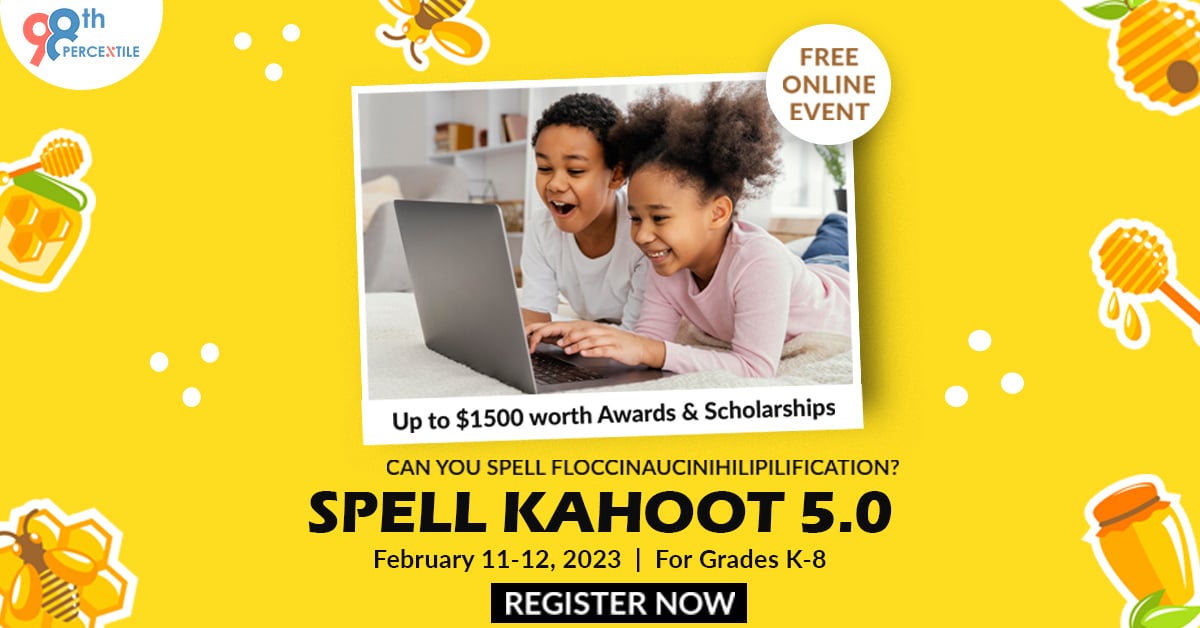 Please follow these instructions carefully and give them your all. We wish you luck!