Let's look at what public speaking is first and why it is crucial to learn it well in order to comprehend better where we should learn it.
Speaking in front of a large audience is known as public speaking. It is presented on a number of occasions. Its purpose is typically to inspire, admire, congratulate, or amuse; it is frequently followed by audience applause. When speaking in front of an audience, the information is purposeful and intended to educate, persuade, or amuse the audience. Public speaking is typically thought of as formal, one-on-one communication with an audience of observers. It entails developing one's self-assurance, body language, and vocal modulation abilities.
Most people will likely respond that they dislike public speaking if you ask them. They could even admit to being terrified when speaking in front of groups of people is a relatively frequent concern that speaking in front of groups of people is a relatively frequent concern, they could even admit to being terrified. Or they might just be timid or reserved. For those reasons, many try to avoid speaking in front of groups try to avoid speaking in front of groups of people. You're missing out if you're one of those persons who avoids speaking in front of others. The communication skill of public speaking has become increasingly important in business, government, and education over time. Informational, persuasive, edifying, and even entertaining words can be used. And in the hands of a skilled speaker, the spoken word can be much more potent than the written word.
Speaking in front of an audience can boost confidence, improve research abilities, strengthen logical reasoning, increase one's capacity for advocacy, and more.
Where Can You Learn Public Speaking?
Sure, everyone can talk in front of an audience. But not everyone has the appropriate public speaking skills. By the proper method, we mean in a fun and relaxed manner. People who communicate well in public don't merely know how to say what they want to say. They also understand how to communicate their idea without boring their audience.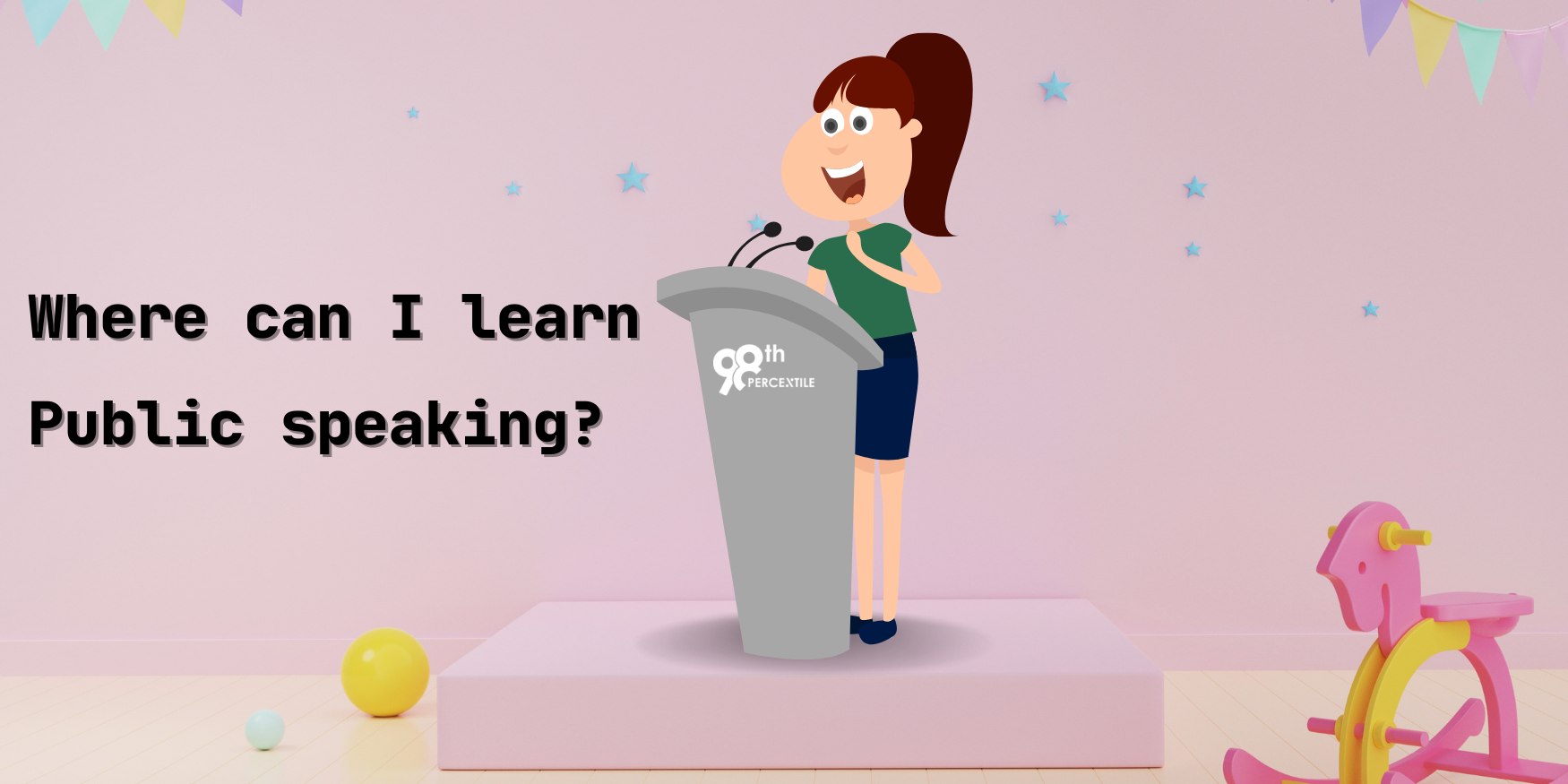 Or, to put it another way, public speaking is a skill. It's a skill that people acquire. In other words, as we mentioned in our last essay, excellent public speakers do not just happen to be born. They're created.
The second question is how to learn public speaking if it is a skill that can be learnt. The good news is that the Internet is a veritable informational minefield. Then there are the more contemporary e-books, audiobooks, regular paperback books—you name it. There are the tools you require. All you have to do is know where to look. So where precisely can you pick up the skill of public speaking?
Let us explore some ideas-
The comprehensive online course on public speaking for young minds.
Do you want your children to start learning the practise of public speaking as soon as possible? This 98thPercentile public speaking course is ideal for you if you kind of love learning in a classroom environment. The public speaking course taught by professionals has received rave reviews since it includes everything you and your children need to know, from learning to present.
MUN and debate
MUN, as its name suggests, is an academic recreation of the United Nations, which was established in 1945 following the Second World War. Members discuss here ways to address global issues Speaking in front of an audience, whether through speeches, proposing resolutions and amendments, or raising points of interest, is important to MUN. The delegates will receive instruction on how to speak persuasively and successfully in front of a committee.
Vlogging and Podcast
Vlogs, or internet videos made by people to discuss their interests or hobbies, are common on websites like YouTube. It's a terrific method to express yourself if you enjoy speaking in front of an audience and have something to say, and it may also help you develop your English language and public speaking skills. Running an English-language vlog will help you become more fluent, which is great for this situation.
Theater and drama
Children have numerous opportunities in drama to hone their public speaking skills in a much more accommodating setting. Practice makes perfect, as the adage goes (and it's true). Your youngster will quickly gain confidence speaking in front of an audience by participating in regular theatre activities and spending time practising. It helps to raise Overcome stage fear, engage audiences, and boost your social and self-confidence.
Ted Talks
The best TED Talks frequently centre on stories, with the speakers' own narratives assisting them in bringing their concepts to life. TED demonstrates how skillfully prepared short lectures may be the key to eliciting empathy, igniting curiosity, disseminating information, and advancing a common goal. When done well, a talk may electrify a room and alter the perspective of the audience, which is why it teaches you all the necessary public speaking abilities.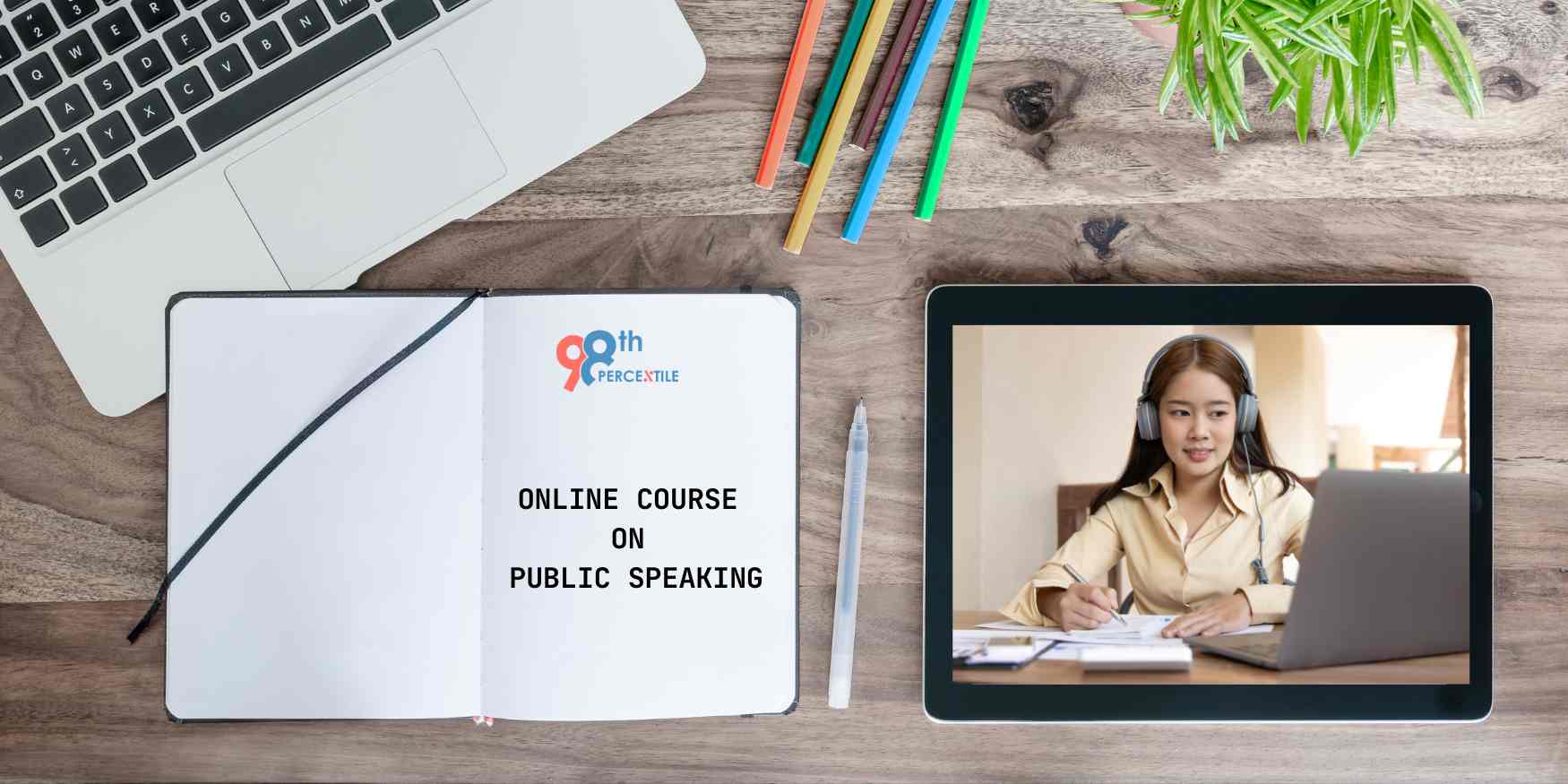 You just learnt all there is to know about public speaking. You are now aware of the value of public speaking. Now you should be prepared to start learning public speaking. Go forward and gain knowledge and confidence.